This OBX blackened tuna bites recipe is a delicious and easy-to-make appetizer, perfect for a party or as a light meal. Made with fresh tuna, a blend of spices, and a quick sear in a hot skillet, these tasty bites are full of flavor and pack a spicy punch.
Serve them on their own, with a dipping sauce, or on top of a salad for a satisfying and healthy meal. With just a few simple ingredients and a quick cooking time, these blackened tuna bites are sure to become a new favorite.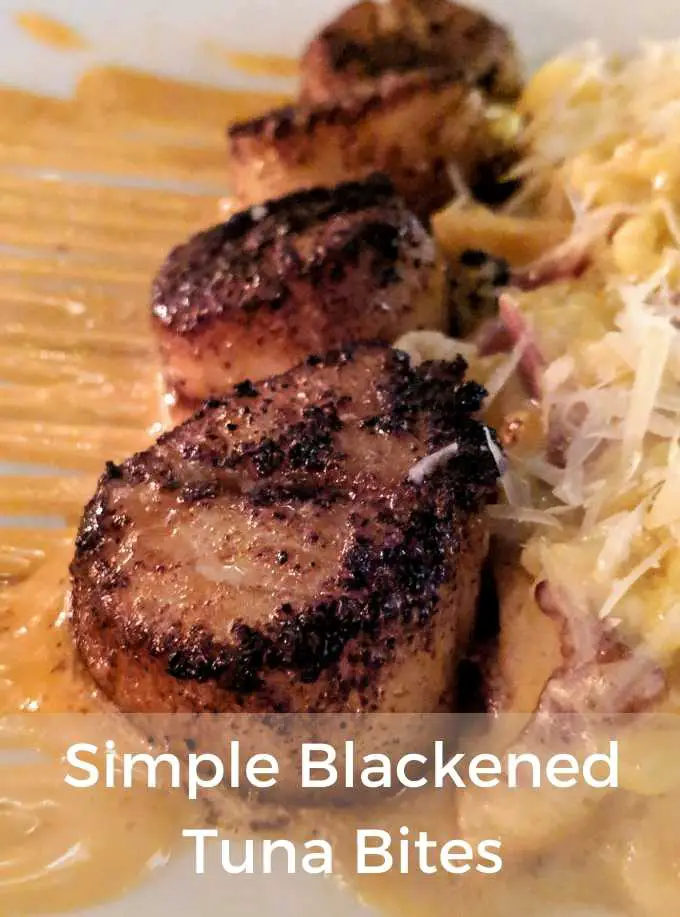 What is the best sauce to serve with Outer Banks Blackened Tuna Bites?
There are many delicious sauces that would pair well with this blackened tuna bites recipe. Some popular options include:
Lemon wedges or a lemon-based sauce, such as lemon-dill mayonnaise, will add a tangy and fresh flavor to the tuna.
A spicy mayo sauce, that includes sriracha or hot sauce, which will complement the spicy seasoning on the tuna.
A creamy sauce, such as a garlic-herb mayonnaise or aioli will add richness and depth to the dish.
A citrus-based sauce, such as a ponzu sauce or a yuzu kosho sauce, which will provide a bright and refreshing contrast to the rich tuna.
Ultimately, the best sauce to serve with blackened tuna bites will depend on your personal preferences and the other flavors included in the dish. Experiment with different sauces to find your perfect pairing.
Main Ingredients Needed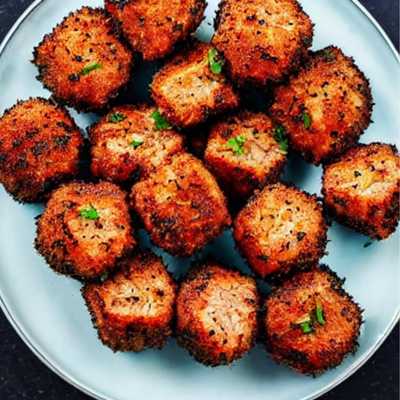 Delicious Blackened Tuna Bites Recipe
Directions
Rinse tuna and cut it up into 2-inch squares. Pat dry tuna. Place tuna and seasoning into a resealable plastic bag or container, and shake to coat. Make sure each piece of tuna is thoroughly coated with seasoning.
Place a large skillet over medium-high heat. Add 2-3 tablespoons of olive oil to the skillet. Allow 5-8 minutes for the skillet to reach temperature.
Gently add tuna to skillet and cook for 3 minutes on each side or until golden brown or blackened.
Do not overcook. A little pink inside is fine.
Remove from heat and serve immediately.
Homemade Tuna Steak Seasoning
To make blackened fish seasoning, you will need the following ingredients:
1 tablespoon paprika
1 teaspoon garlic powder
1 teaspoon onion powder
1 teaspoon dried thyme
1 teaspoon dried oregano
1 teaspoon dried basil
1/2 teaspoon black pepper
1/2 teaspoon cayenne pepper
To make the seasoning, simply combine all of the ingredients in a small bowl and mix until well combined. Use the seasoning immediately, or store it in an airtight container in a cool, dry place for later use. To use the seasoning, simply sprinkle it evenly over the fish and rub it in to coat the surface. Then, heat a skillet over medium-high heat and sear the fish until it is blackened and cooked through. This seasoning is perfect for fish like tuna, salmon, and red snapper, and will add a spicy and flavorful kick to any dish.
Be sure to see tips on how to reheat tuna!
FAQ About Fresh Tuna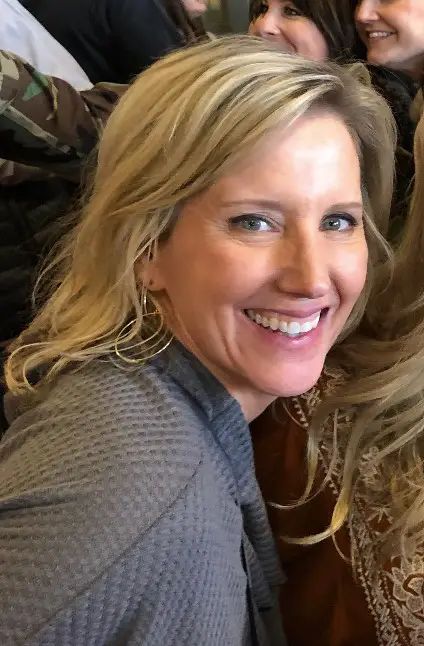 Claudia Faucher is a fitness trainer and lifestyle blogger, who recently started to pursue her other passions… Southern cooking and creating recipes.