This tasty Tuna Sushi Stacks recipe is not your regular sushi roll. They are a fun twist that not only looks good but is also loaded with flavor. The best part? You don't need to be a sushi master to pull this off. Fresh tuna, creamy avocado, and tangy sushi rice come together in layers for this dish. This recipe is a game-changer for sushi lovers and a guaranteed crowd-pleaser for your next dinner party. Let's get started!
Easy Tuna Sushi Stacks
Ingredients
1 cup sushi rice
1 3/4 cups water
1 tablespoon rice vinegar
1 tablespoon sugar
1/2 teaspoon salt
1 large avocado, peeled and cubed
1 tablespoon lemon juice
7 ounces of fresh tuna
1/2 cucumber, cubed
1 tablespoon soy sauce
1 teaspoon sesame oil
1 teaspoon fresh grated ginger
1 teaspoon wasabi paste (optional)
1 tablespoon sesame seeds, toasted
2 nori sheets, shredded (optional)
2 green onions, thinly sliced
Instructions
Rinse the sushi rice under cold water until the water runs clear. Combine the rice and 1 3/4 cups water in a saucepan. Bring to a boil, then reduce the heat to low, cover, and cook for 20 minutes. Rice should be tender and water should be absorbed. Cool until cool enough to handle.
In a small saucepan, combine the rice vinegar, sugar, and salt. Cook over medium heat until the sugar and salt have dissolved. Cool.
Once the rice is cool, add the vinegar mixture and stir until well combined. Set aside.
In a small bowl, combine the avocado and lemon juice. Gently toss to combine.
In another bowl, combine the cubed tuna, cucumber, soy sauce, sesame oil, grated ginger, and wasabi paste (if using). Stir to combine.
To assemble the stacks, use a food stack mold or a cleaned can with both ends removed. Begin with a layer of sushi rice, firmly pressing down. Add a layer of avocado, then a layer of the tuna mixture. Repeat if desired.
Carefully remove the mold or can to reveal the sushi stack. Repeat with the remaining ingredients.
Top the sushi stacks with the toasted sesame seeds, shredded nori sheets, and sliced green onions.
Serve immediately with extra soy sauce on the side.
➡️ Be sure to try our Pineapple Teriyaki Marinade for Tuna Steaks
FAQ
What can I serve with these tuna sushi stacks?
These sushi stacks pair well with a light salad, miso soup, or edamame. They also go great with other Japanese appetizers like gyoza (dumplings) or tempura vegetables.
What can I do if I don't have sushi-grade tuna?
If sushi-grade tuna is unavailable, you could use cooked shrimp, crab, or even grilled chicken. You could also opt for a vegetarian version with veggies like bell pepper or cooked sweet potato.
Can I make these sushi stacks ahead of time?
Yes, but for the best texture and flavor, assemble them close to serving time. You can prepare the ingredients ahead of time, but sushi rice can get hard when refrigerated, and avocado may brown.
What can I substitute for the soy sauce if I'm avoiding soy?
You can use a soy-free soy sauce substitute like coconut aminos or tamari (if you're not avoiding gluten). They will provide a similar salty, umami flavor.
Can I use other types of fish or seafood in this recipe?
Absolutely! You can replace the tuna with other sushi-grade fish like salmon, or cooked shrimp. Just ensure that any raw fish is sushi-grade to ensure safety.
What if I don't have a sushi stack mold or a can?
You can use a small bowl or a cup as a mold. You can also freehand the stacks, although they might not be as uniform.
Is sushi-grade tuna safe to eat raw?
Yes, sushi-grade tuna is specifically processed and handled to be safe for raw consumption. It's very fresh and high-quality, but make sure you purchase it from a reliable source to ensure its safety and quality.
Can I use any other type of rice for this recipe?
For the best results, it's recommended to use sushi rice, which is short-grain rice that becomes sticky when cooked. This stickiness is crucial for the stacks to hold their shape. Other types of rice may not provide the same texture or flavor.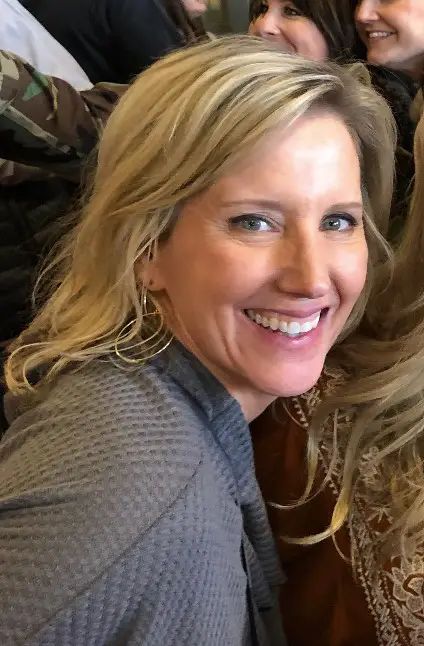 Claudia Faucher is a fitness trainer and lifestyle blogger, who recently started to pursue her other passions… Southern cooking and creating recipes.