This bacon-wrapped scallops air fryer recipe is super delicious and the perfect appetizer for any occasion. The air fryer provides a quick and convenient way to cook the scallops, while the bacon adds a delicious smoky flavor and crispy texture. This recipe is simple to prepare and is sure to be a hit at any party or family gathering.
This bacon-wrapped scallops recipe can be served with a variety of accompaniments, depending on your personal preferences and dietary needs. Some popular options include:
A side of steamed vegetables, such as broccoli, asparagus, Brussels sprouts, or green beans.
A simple salad made with mixed greens, cherry tomatoes, and a citrus vinaigrette dressing.
A bowl of soup, such as a creamy seafood chowder or a hearty tomato basil soup.
A platter of roasted potatoes, seasoned with herbs and spices and drizzled with olive oil.
A selection of dips and sauces, such as a tangy cocktail sauce or a spicy sriracha mayonnaise.
A loaf of crusty bread, toasted and served with butter or olive oil.
You can also serve bacon-wrapped scallops as part of a larger meal, along with other seafood dishes, such as grilled salmon or coconut shrimp.
Air Fryer Bacon Wrapped Scallops
Ingredients
1 pound of sea scallops
1/2 pound of bacon (I use pre-cooked bacon because it is thinner)
Toothpicks
Salt and pepper to taste
Directions
To prepare the scallops, start by preheating your air fryer to 400℉
Next, wrap each sea scallop with a slice of bacon, securing it in place with a toothpick. Season the bacon-wrapped scallops with salt and pepper to taste.
Place the bacon-wrapped scallops in the air fryer basket, making sure not to overcrowd the basket. Cook the scallops in the air fryer for about 10-15 minutes, or until the bacon is crispy and the scallops are cooked through.
Remove the scallops from the air fryer and let them cool for a few minutes. Serve the scallops hot, with your favorite dipping sauce on the side.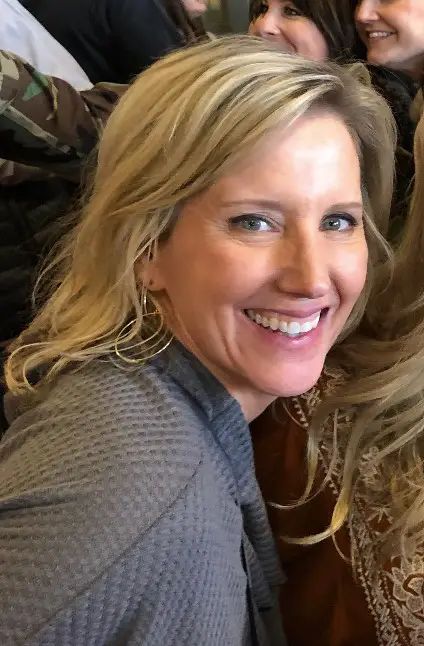 Claudia Faucher is a fitness trainer and lifestyle blogger, who recently started to pursue her other passions… Southern cooking and creating recipes.