Try this tasty Fried Lobster Tail Bites recipe to make restaurant-quality seafood right at home. It's full of rich flavors and has a crunchy finish. The soft, sweet meat of the lobster tails, combined with a blend of spices, produces a Southern-style batter with extra crunch. These Fried Lobster Bites are perfect for fancy dinners or a special treat. Add tartar sauce or your choice of dipping sauce for even more flavor.
Delicious Fried Lobster Tail Bites
Ingredients
4 1-lb. lobster tails
2 cups cornmeal
1 cup all-purpose flour
1 ½ tsp. paprika
1 tsp. garlic powder
Salt and pepper, to taste
Cooking oil for frying
2 eggs
½ cup of milk, or water
Tartar sauce or melted butter for serving
Directions
Start by removing lobster tails from the shells, and cutting the meat into bite-sized pieces
In a plastic bag, combine cornmeal, flour, paprika, garlic powder, salt, and pepper. Shake the bag until the ingredients are well mixed.
Slowly add lobster bites into the bag. Shake the bag to coat the lobster bite evenly. Remove each piece and set it aside on a plate
In a bowl, beat the eggs and combine them with your chosen milk or water to create an egg wash
Dip each coated lobster bite into the egg wash, ensuring each piece is completely coated
Place the egg-washed lobster tail bites back into the cornmeal and flour bag, making sure each piece is fully covered.
Heat your cooking oil to 375 degrees F.
Carefully drop several pieces at a time into the oil. Fry each batch until the breading turns a light golden brown, which should take around 3 to 5 minutes
➡️ See our homemade tartar sauce recipe.
FAQ
What type of lobster should I use for this recipe?
While any lobster tails will work, I recommend cold-water lobster tails. Their meat is known for its sweet, tender taste and is the best for frying.
Can I use a different type of flour instead of cornmeal for the batter?
The cornmeal in this recipe offers a unique Southern-inspired crunch. While you can use all-purpose flour, the texture may not be as crispy.
What side dishes go well with these Fried Lobster Tail Bites?
For a classic meal, I recommend pairing them with coleslaw, French fries, or a light salad.
How should I store any leftovers?
Keep leftover lobster bites in an airtight container in the refrigerator. For best results, consume within 2-3 days.
Can I reheat the Lobster Tail Bites?
Yes. Use a low temperature to help maintain their crispiness and prevent the lobster from becoming rubbery.
How can I make this recipe spicy?
Add Cayenne Pepper: Start with 1/4 teaspoon to the cornmeal batter and adjust to your heat preference.
Spice up the Dipping Sauce: Add some hot sauce or crushed red pepper flakes to your melted butter or tartar sauce. This will increase the heat without altering the batter itself. It's a great way to serve different options to your dinner guests.
Include Fresh Chilies: If you're really adventurous, you could finely chop a hot chili like a jalapeño or a habanero and mix it into your batter. Be careful though, these can be very spicy!
Can I use this recipe to cook fish?
Absolutely! The cornmeal batter works well with many types of fish like cod, halibut, red or black drum, and tilapia. Just adjust the cooking time based on the thickness of your fish fillets.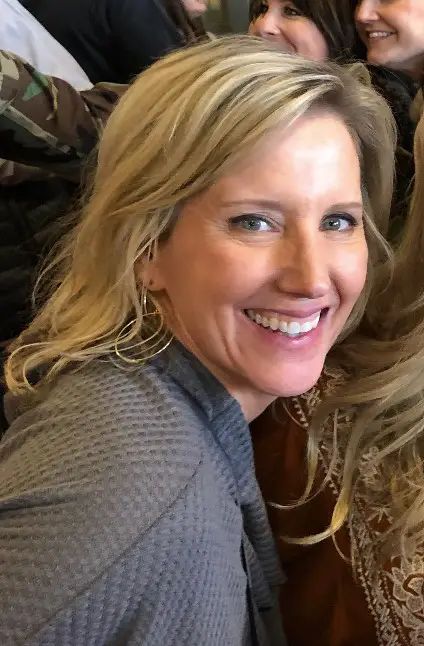 Claudia Faucher is a fitness trainer and lifestyle blogger, who recently started to pursue her other passions… Southern cooking and creating recipes.