This Citrus Herb Marinade recipe uses red drum, a popular fish to catch on the Outer Banks. People mostly catch this fish, also known as channel bass, in late summer and early fall, making it a great seasonal choice for this yummy dish. Our marinade mixes together the tangy flavors of lemon, lime, and orange with sweet-smelling herbs and spices to give a fresh, zingy flavor. The recipe is easy to make, making it a great choice for beginner cooks and experienced chefs alike.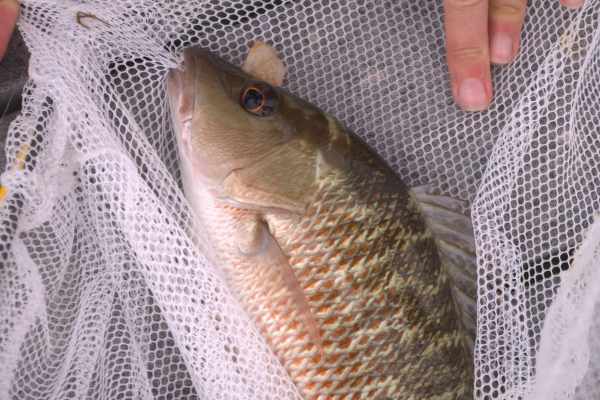 Tangy Citrus Herb Marinade for Red Drum
Ingredients
Zest and juice of 1 lemon
Zest and juice of 1 orange
Zest and juice of 1 lime
2-3 cloves of garlic, finely chopped
A handful of fresh herbs such as thyme, rosemary, or oregano, finely chopped (optional)
2/3 cup of olive oil
1 teaspoon of salt
1 teaspoon of pepper
1 small shallot, finely chopped
1 tablespoon of Dijon mustard
1 tablespoon of honey
Directions
Start by zesting and juicing your citrus fruits – lemon, orange, and lime.
In a medium bowl, combine the citrus zest and juices with the finely chopped garlic.
If you're using fresh herbs, chop them finely and add them to the mix.
Add the finely chopped shallot, Dijon mustard, and honey to the bowl.
Gradually pour in your olive oil while whisking the mixture together.
Season with salt and pepper to taste.
Once your marinade is well mixed, you can use it right away, or store it in the fridge for up to a day.
To use, pour the marinade over your red drum and let it sit for at least an hour, or overnight for more intense flavor.
Remember to discard any leftover marinade that has come into contact with raw meat
FAQ
Are red drum and channel bass the same fish?
Yes, "channel bass" and "red drum" both refer to the same species of fish, Sciaenops ocellatus. This species is also called "redfish,", especially in the Gulf States.
Where are the best places to fish for red drum on the Outer Banks?
The Outer Banks in North Carolina is a haven for fishing enthusiasts. Some of the best locations for red drum fishing on the Outer Banks are:
Oregon Inlet
This is one of the most popular fishing spots on the Outer Banks. It offers opportunities to catch red drum and a variety of other species.
Hatteras Island
Hatteras Island is renowned for its surf fishing. Its southern point, known as Cape Point in Buxton, is a particularly prime location for catching red drum.
Cape Point
Located in Buxton, Cape Point is widely considered one of the best surf fishing spots on the East Coast.
Ocracoke Island
Accessible only by ferry, Ocracoke Island provides fantastic surf fishing opportunities.
Pamlico Sound
The shallow waters of Pamlico Sound are excellent for catching channel bass. In fact, the world record for the largest red drum was caught in these waters.
Nags Head
The area around Nags Head, particularly Jennette's Pier, is another excellent spot.
Where can I find a red drum fishing report?
There are plenty of red drum fishing reports available online. Saltwater Sportsman and Fishidy are a couple of excellent sources. When the end of summer starts to approach, I like to use Red DrumTackle for the latest channel bass fishing updates.
How much of the marinade should I use for a single red drum?
This recipe makes enough marinade for about 2 to 3 pounds of red drum fillets. The key to the success of this sauce is to make sure the meat is evenly coated.
Can I substitute the fresh herbs with dried herbs?
Yes, you can substitute fresh herbs with dried ones, but keep in mind that dried herbs are more potent than fresh ones. A good rule of thumb is to use one-third of the amount of dried herbs as you would fresh.
Can I make this marinade ahead of time and store it?
Yes. After preparing it, you can store it in the fridge for up to a day. Remember to discard any leftover marinade that has been in contact with raw meat to avoid cross-contamination.
Can I use this marinade for other types of fish or meat?
Absolutely! This citrus-based marinade is very versatile and can be used with a variety of meats, including chicken, pork, or other types of fish. The citrus fruits in the marinade tenderize the meat while also adding flavor.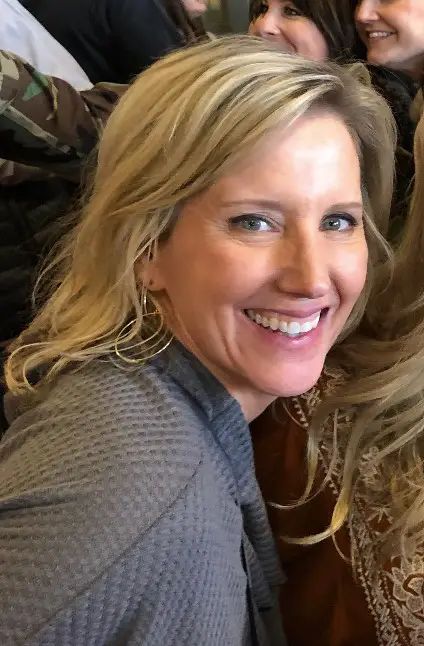 Claudia Faucher is a fitness trainer and lifestyle blogger, who recently started to pursue her other passions… Southern cooking and creating recipes.