These Simple Tuna Poke Nachos are a cool twist on your typical nachos. Packed with fresh tuna, and this delicious sauce these are sure to be a hit at your next get-together or a cozy night in with friends. You can also add some peppers and onions if you would like it to have more flavor, but for me, it was perfect just like this with just the tuna, chips, and spicy mayo, with a little bit of green onion, sprinkled on top for garnish.
Let's dive into this tasty tuna recipe.
What is a poke?
If you're wondering what a poke is, you're not alone! Pronounced poh-keh, this Hawaiian dish is catching on in the U.S., and it's easy to see why: it's fresh, tasty, and full of flavor. It's also pretty simple to make at home—and if you're looking for a new way to enjoy tuna, this is it!
If you love tuna fish sandwiches or sushi rolls, you'll love our Simple Tuna Poke Nachos. They're packed with crunchy cucumbers, carrots, green onions, sesame seeds, and more—and the best part? You don't have to cook anything! Just mix up all your favorite ingredients into a bowl and dig in!
You may also be interested in this blackened tuna bites recipe.
Main ingredients needed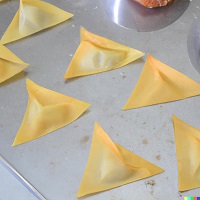 Fresh Tuna Poke Nachos
Ingredients
Olive oil spray
15 square wonton wrappers
4 ounces sushi grade tuna, chopped
1 garlic clove, minced or chopped finely
1 tsp grated ginger
1 tbsp. low-sodium soy sauce
2 tbsp. mirin
1/4 cup lemon juice
1 tbsp. toasted sesame oil
1 tbsp. rice vinegar
4 whole scallions, finely chopped (keep white bottoms and green tops separated for later use)
1/4 cup pineapple, finely diced
1 jalapeño, large, thinly sliced
1 avocado, diced
1/2 tbsp. sesame seeds
Directions
Preheat the oven to 350° F
Spray a thin layer of olive oil on two baking sheets
Slice wonton wrappers diagonally to create triangles.
Lay the wonton wrappers on the baking sheet in a single layer and bake on the middle rack for 7 minutes. Lightly spray the wonton wrappers with olive oil and place them back in the oven for 5 minutes or until golden brown and crispy. Sprinkle a small pinch of salt on the wonton chips.
Let's make the poke sauce. In a medium bowl add the minced garlic, grated ginger, mirin, soy sauce, lemon juice, toasted sesame oil, rice vinegar, and the sliced white parts of the scallions. Mix until combined, then add the diced tuna and toss to coat. Place mixture in the refrigerator to marinate or chill for 15 minutes. 
After the wonton chips have completed baking, place them on a serving plate and top them with marinated tuna. Next add diced pineapple, sliced jalapeño, diced avocado, sesame seeds, and the green parts of the sliced scallions. Lightly drizzle with this spicy mayo recipe and serve.
---
FAQ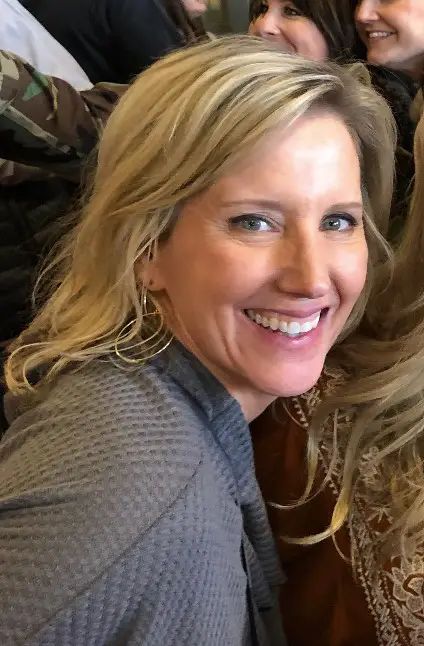 Claudia Faucher is a fitness trainer and lifestyle blogger, who recently started to pursue her other passions… Southern cooking and creating recipes.