This Garlic Herb Sauce is easy to make and adds a great flavor to grilled tuna. It mixes garlic with thyme, rosemary, and parsley for a fresh taste. The added honey gives it a slight sweetness, while Dijon mustard brings a tangy kick. Making this sauce will take your tuna from good to amazing! The best part is, you can make this sauce ahead of time and it will stay fresh in the fridge for up to a week. So, you can enjoy it with multiple meals.
Ingredients
1/2 cup olive oil
1/4 cup white wine vinegar
1 1/2 tsp garlic, minced
1 teaspoon Dijon mustard
1 tsp honey (Acacia or Buckwheat honey brings out the best flavor if you have it)
1 tbsp fresh thyme leaves, chopped
1 tbsp fresh rosemary leaves, chopped
1 tbsp fresh parsley leaves, chopped
Salt and ground black pepper, to taste
Directions
Combine all of the ingredients in a bowl. Whisk until well combined.
Add salt and black pepper to taste.
FAQ
Can I use dried herbs instead of fresh ones in this sauce?
Yes, you can use dried herbs if fresh ones aren't available. However, keep in mind that dried herbs are often more potent than fresh ones. The usual rule of thumb is to use one-third the amount of dried herbs as you would fresh.
What other dishes can I use this Garlic Herb Sauce with?
This versatile sauce works great with a variety of dishes, not just grilled tuna. I also enjoy it with roasted chicken, pasta, or as a dressing for salad.
I'm not a fan of white wine vinegar. Can I replace it with something else?
Yes, if you don't like white wine vinegar, you can substitute it with other kinds of vinegar such as apple cider vinegar or red wine vinegar. You can even use lemon juice if you prefer a citrusy touch.
Can I add more garlic if I like it really garlicky?
Absolutely! This recipe is quite flexible. Adjust the ingredients to suit your taste. If you're a big fan of garlic, feel free to add more.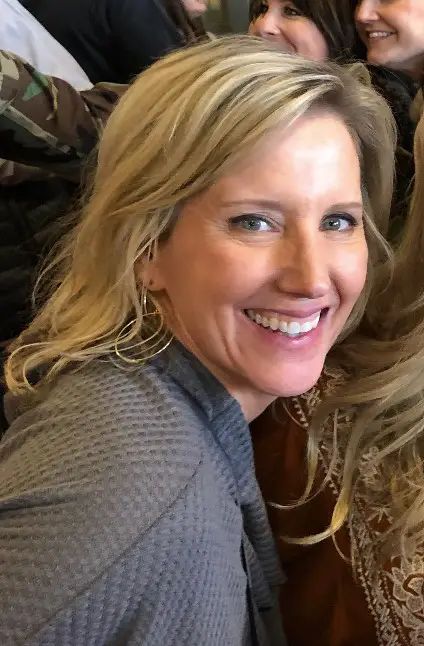 Claudia Faucher is a fitness trainer and lifestyle blogger, who recently started to pursue her other passions… Southern cooking and creating recipes.