This Easy Air Fryer Fried Pickles Recipe makes an incredibly pleasing plate of pickle pleasure. Yes, you read that correctly. Enjoy the same tasty fried pickles as the ones you enjoy at Texas Roadhouse, without the grease. Simply take sliced pickles, coat them in a seasoned flour mixture, toss them in your air fryer, and BOOM! Guilt-free fried pickles your crowd will love. But be sure to have plenty of ingredients on hand because this appetizer disappears quickly. Perfect for tailgates, binge-watching Netflix, and more!
If there're two things I really love to eat, it's pickles and fried foods. I enjoy all types of pickle varieties. Dill Pickles, Bread and Butter Pickles, Sweet Pickles, Gherkin Pickles, Sour Pickles, Refrigerator Pickles, …well, you get the idea.
And when I finally tried fried pickles for the first time, I was hooked! I've tried other fried vegetable appetizers in the past, such as deep-fried broccoli or mushrooms, but they never really caught my attention.
I have heard that deep-fried pickles are called frickles, but that is a new one for me. However, should you see it referenced anywhere, at least you now know.
Like many of you, I try to moderate my fried food intake as much as possible. However, the air fryer has opened up a whole new world into a healthier way to enjoy many deep-fried classics.
What is the best dipping sauce for fried pickles?
Ranch Dressing. Without a doubt, Ranch Dressing is the top sauce to dip your fried pickles in. While you can find a million Ranch Dressing recipes online, this is one of those food items I prefer to buy in a store.
For a Spicy Ranch Dressing, take a tablespoon of my favorite hot sauce (Cholula is my go-to, but any will work), + 1/8 teaspoon of cayenne pepper, and mix with a cup of prepared Ranch Dressing.
Do air fryer fried pickles taste as good as deep-fried pickles?
Absolutely. Air fryer fried pickles have the same crisp and crunch you love with the traditional deep-fried pickles, without the added calories and grease. Another thing I love about using the air fryer to fry pickle slices is the easy cleanup!
Main Ingredients Needed
The ingredient list to make this amazing recipe is quite short. In fact, many of the ingredients needed to make this easy fried pickles recipe is probably already in your kitchen cabinets!
Tips for Best Fried Pickles in Air Fryer
Pat dry excess moisture from pickles
Cook small batches of pickles for best results. Single layer only
Don't over-season pickles. Let the dipping sauces do the heavy lifting
Best Air Fryer Fried Pickles
Ingredients
2 cups sliced dill pickles
1 cup flour
1 tbsp garlic powder
1 tbsp cajun spice 
1/2 tbs cayenne pepper
Olive oil cooking spray
Directions
Combine and mix flour and spices
Preheat your air fryer to 400℉
Coat pickles with flour mixture.
Place a single layer in your air fryer
Spray the air fryer basket with olive oil
Cook in the air fryer for 10 minutes
Flip over pickles and lightly spray with cooking spray
Cook for an additional 5 minutes
Remove and serve immediately
What type of food can you serve with fried pickles?
Fried pickles are a very popular appetizer. They are best when served with a dipping sauce. They also pair well with all kinds of soups and sandwiches, especially my favorite, the Shrimp Po Boy sandwich!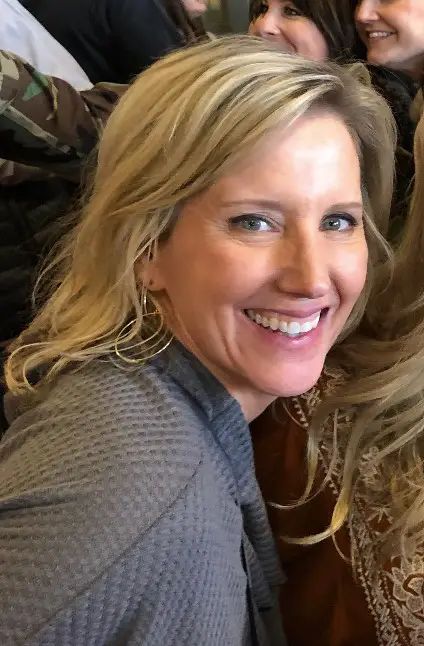 Claudia Faucher is a fitness trainer and lifestyle blogger, who recently started to pursue her other passions… Southern cooking and creating recipes.