The shrimp po boy sandwich is a street food legend. It's popular in New Orleans and other parts of Louisiana, but it's also making its way into the hearts and bellies of people all over the world. While the Deep South may lay claim to having served the first po boy sandwich, the Outer Banks is definitely in the conversation as to which region makes the best!
What is a shrimp po boy sandwich?
The sandwich is made with breaded shrimp on a toasted baguette with lettuce, tomatoes, mayonnaise, and pickles. It can be dressed up with different kinds of cheese or lettuce and tomato, depending on your tastes.
A lot of people have tried to replicate the taste of this sandwich at home—but it's just not quite the same without those crisp breaded shrimps!
Main Ingredients Needed
Simple Shrimp Poor Boy Sandwich Recipe
Ingredients
1 pound medium shrimp, shelled, deveined, and tails removed
3/4 cup fine cornmeal
3/4 cup all-purpose flour
1 tablespoon Cajun seasoning
1 teaspoon salt
2 eggs, beaten
Peanut oil for frying (Peanut oil is preferred, due it to its high smoke point. This means it doesn't smoke up and you can use a higher temperature. The higher cook temps produce a crispy coating with very little oil absorption.)
1/2 head iceberg lettuce, shredded
2 to 3 tomatoes, sliced about 1/4 inch thick
4 small French sandwich rolls
Mayonaise (Duke's is a Southern-based mayonnaise company that is second to none)
Directions
Heat pan to medium heat.
Pour peanut oil into a large frying pan. It should be enough oil to be about 1/4″ to 1/2″ deep. Allow several minutes so that the oil is hot.
Place cornmeal, flour, Cajun seasoning, and salt in a large bowl and lightly mix.
Crack eggs into a bowl and whisk
Dredge the shrimp into the egg mixture and then the cornmeal-flour mixture. You can do your shrimp, one at a time for perfection OR place flour-cornmeal in a gallon-size plastic bag, run your shrimp through the egg wash, then lightly shake them in the bag containing the mixture.
Shake off any excess breading and fry the shrimp until golden on both sides. The cook time is 2-4 minutes depending on the oil temperature. Once you have removed the fried shrimp from the oil, place the on a plate with paper towels or a cooling rack.
Slice the sandwich bread almost in half, leaving enough to serve as a hinge. Spread a generous amount of mayonnaise on both the top and bottom.
You can layer the mayo, lettuce, and tomato in any way you like, then place the shrimp on top.
Slightly close the sandwich, grip, and enjoy.
Serve with your choice of sides (potato chips, French fries, or cole slaw), and your favorite cold beverage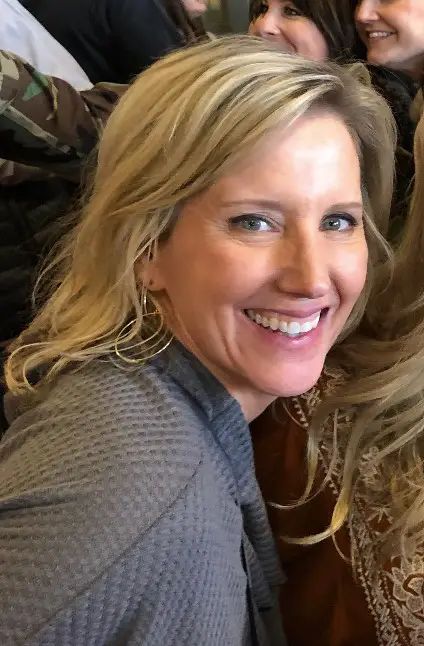 Claudia Faucher is a fitness trainer and lifestyle blogger, who recently started to pursue her other passions… Southern cooking and creating recipes.