This delicious easy coconut shrimp recipe is simple to make with plump juicy shrimp encrusted with golden strands of crispy coconut. To contrast, the briny shrimp with a refreshing sweet and sour flavor, serve it with my sweet Thai chili dipping sauce.
How to clean shrimp for this recipe
When you prepare your shrimp for this coconut shrimp recipe, you will want to remember to keep the tails on. The tails serve as a handle for this tasty appetizer as you dip into your favorite dipping sauces, as well as add to the overall presentation.
If you are using frozen shrimp, you will want to defrost them before cleaning. To do this, simply place them in a large bowl of cold water for 15-20 minutes.
When you are ready to clean your shrimp, you will want to remove the shell and legs from the body, but also remember to leave the tails on. You will also need to devein your shrimp. Use care to not damage the shrimp when cleaning and deveining them.
What size shrimp do I need for this coconut shrimp recipe?
Extra Large Shrimp or Jumbo Shrimp are the best sizes for this coconut shrimp recipe. You want a size that is large enough so when you add on the coconut coating your guest has plenty of shrimp meat with each bite. Anything smaller than large shrimp ends up having too much breading to shrimp ratio.
| Common Shrimp Sizes | Shrimp/lb | Shrimp/3 oz |
| --- | --- | --- |
| Extra Jumbo | 16/20 | 4-5 |
| Jumbo | 21/25 | 5-6 |
| Extra Large | 26/30 | 6-7 |
| Large | 31/35 | 8-9 |
| Medium | 41/50 | 10-12 |
Simple Coconut Shrimp Recipe
Ingredients
1/3 cup all-purpose flour 
1/2 teaspoon ground black pepper
2 large eggs, beaten
3/4 cup Panko bread crumbs
1 cup sweetened shredded coconut flakes (Baker's is my favorite brand)
1 pound raw large shrimp, peeled and deveined with tails attached
1/2 cup vegetable oil
Directions
Using (3) small – medium size bowls combine flour, salt, and pepper in the first one. Whisked eggs will be in the second one, and finally, place Panko bread crumbs and coconut in the third bowl.
By holding onto the shrimp tail, begin the breading process by dredging each shrimp through the flour mixture, then into the egg wash, and finishing off with the coconut flakes. You may need to press on more of the coconut mixture if you feel it doesn't it has enough. 
Place skillet over medium heat and add oil. You want to have around a quarter of an inch of oil in the bottom of the skillet. You may need to add more oil depending on the size of the skillet you are using.
Fry 6 – 8 coconut shrimp at a time. Allow plenty of room and shrimp should not be touching. Cook for 2 minutes and then flip them over and cook for an additional 2 minutes. Shrimp should be golden brown.
Remove coconut shrimp from the skillet and place on a paper-towel-lined plate.
Serve with your choice of dipping sauce.
Notes
Cook a small batch using only 3 – 5 coconut shrimp for your first run, if you haven't tried this recipe before. This will give you a good baseline for the amount of time needed.
Unsweetened coconut flakes can be used, if sweetened flakes are not available. Just note that the coconut shrimp will not be as sweet.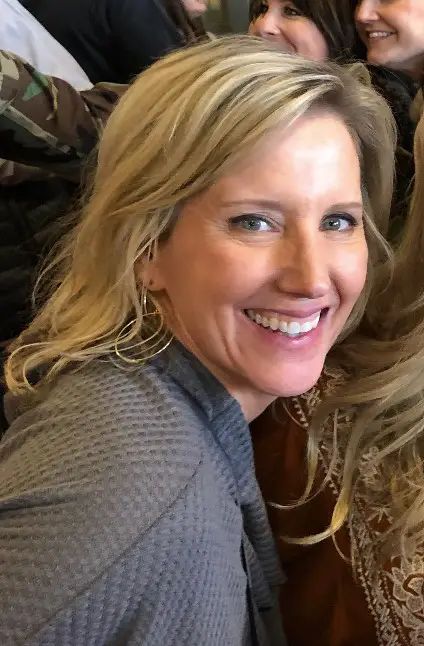 Claudia Faucher is a fitness trainer and lifestyle blogger, who recently started to pursue her other passions… Southern cooking and creating recipes.