This North Carolina Pork Chops and Apples recipe is simple to prepare, super delicious, and speaks to the heart of what makes NC food so amazing.
When we think of North Carolina seafood, the first thing that comes to mind is shrimp, followed closely by a long list of fish species and shellfish, too long to list here.
But when it comes to North Carolina meat products, pork is king. End of story.
In fact, when we're talking about pigs and hogs, North Carolina has the 3rd largest population of hogs and pigs in the United States, despite being only the 28th largest state by square miles.
One last fun fact… the Top 5 states listed below account for 70% of all pork production in the US!
Why is pork so popular in North Carolina?
The advantages of pigs over other livestock are numerous.
Grazing areas are not required for them because they convert animal feed into meat.
As a result, raising pigs for consumption is a good investment for small-scale farmers and factory farms alike.
Pigs are also an efficient source of meat because almost every part can be eaten or processed.
So, when it comes to finding great pork and BBQ recipes, it is easy to see why North Carolina has the lion's share of great ones!
What ingredients are needed to prepare this recipe?
This recipe actually has a short ingredient list, consisting of pork loin chops, apples, apple juice, butter, brown sugar, and cinnamon. If you prefer, bone-in pork chops work just as well.
Pork: When selecting loin pork chops, I prefer thick, boneless chops. Preferably, between 3/4″ to 1′ in thickness. If this recipe was for fried or skillet pork chops, I would go thinner and bone-in.
Apples: Any green variety will suffice, but I like to use Granny Smith apples. They hold their shape well during cooking and their tart flavor balances the sweetness in meat dishes and dessert recipes. Plus, Granny Smith's are great to have on hand for additional apple recipes you want to try.
Apple Juice: Not many people add apple juice to their recipe, but I find that 1/2 cup is just enough moisture to keep this dish from drying out. This isn't a deal breaker if you don't have it, but it does make this recipe better.
Finally, consider baking a batch of sweet potato biscuits to go with this meal.
Main Ingredients Needed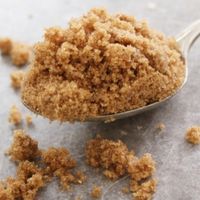 Skillet Pork Chops with Apples and Rosemary
Ingredients
2 tablespoons salted butter
4 -6 pork chops
4 Granny Smith apples
1⁄4 cup brown sugar
1⁄2 teaspoon cinnamon
1/4 dried rosemary
Salt
Pepper
Rosemary
Directions
Prepare apples – Peel, core, and thinly sliced
Preheat the oven to 225 degrees.
Melt the salted butter in a skillet.
Lightly season pork with salt, pepper, and rosemary
Add pork chops to the skillet and brown on both sides in the butter.
Drain pork chops, remove from the skillet, and set aside.
Grease a large baking dish.
Put the apple slices in the bottom of the dish.
Add apple juice
Mix the brown sugar and cinnamon and sprinkle the mixture over the apples
Place the seared pork chops on top of the apples.
Cover with foil and bake for 1 1/2 hours at 225℉.

The flavors from the sweet baked apples combined with the slow-cooked meat produce juicy pork chops that are sure to please every dinner guest.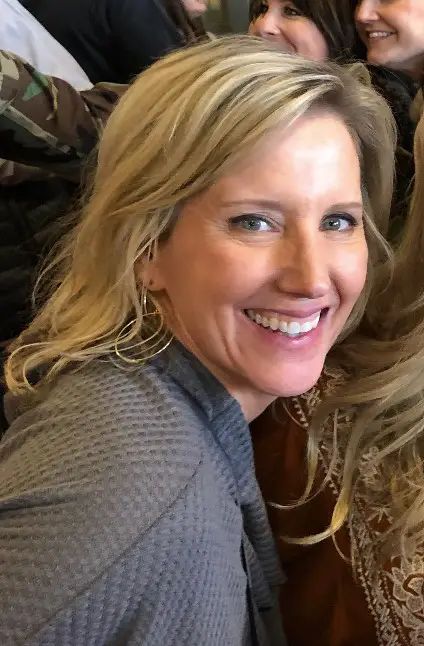 Claudia Faucher is a fitness trainer and lifestyle blogger, who recently started to pursue her other passions… Southern cooking and creating recipes.