Our Tangy Carolina Coleslaw Recipe No Mayo takes a classic coleslaw and gives it a tangy twist. The crispy crunch of fresh cabbage and the sweet bite of red bell pepper, mixed with a vinegar-based dressing provide a taste that's bold and full of character. The best part? No mayonnaise! This slaw uses a special blend of apple cider vinegar, Dijon mustard, and seasonings for a distinct Carolina style you'll love. Whether you're planning a summer BBQ or looking for a healthful side dish, this recipe will be a game-changer.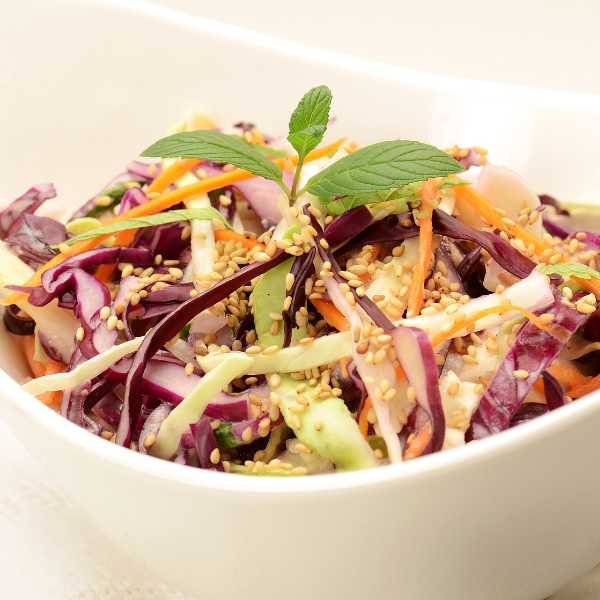 Tangy Carolina Coleslaw Recipe No Mayo
Ingredients For Coleslaw
1 medium-sized head of green cabbage, finely shredded
1 medium carrot, finely shredded
1 red bell pepper, thinly sliced
1 small sweet onion, thinly sliced
Ingredients for Dressing
3/4 cup apple cider vinegar
1/4 cup Dijon mustard
2 tablespoons brown sugar
1 tablespoon hot sauce
1/2 teaspoon salt
1/2 teaspoon black pepper
1/2 teaspoon celery seed
1/4 cup vegetable oil
Directions
Prepare the coleslaw vegetables: In a large mixing bowl, combine the shredded cabbage, shredded carrot, sliced red bell pepper, and thinly sliced onion.
Prepare the dressing: In a separate bowl, whisk together the apple cider vinegar, dijon mustard, brown sugar, hot sauce, salt, pepper, and celery seed. Continue whisking while slowly drizzling in the vegetable oil until the dressing is well combined.
Pour the dressing over the coleslaw vegetables and toss everything together until it is mixed well.
Cover the coleslaw and refrigerate it for at least 2 hours, or overnight if possible. This will allow the flavors to meld together.
Before serving, toss the coleslaw again to redistribute the dressing.
Adjust the seasoning with additional salt and pepper if needed.
Serve chilled. Enjoy this tangy, crunchy, and refreshing side dish at your next barbecue or picnic!
FAQ
Why is there no mayonnaise in this coleslaw recipe?
This recipe follows a Carolina-style coleslaw tradition, which features a vinegar-based dressing style. It makes for a lighter, tangier coleslaw. It is perfect for those who want to avoid dairy or are just looking for a different twist on classic coleslaw.
Can I use a different type of vinegar if I don't have apple cider vinegar?
Absolutely! While apple cider vinegar gives a sweet and tangy flavor, you can substitute it with white vinegar or even red wine vinegar. Just keep in mind, each type will slightly change the flavor profile.
How long does this coleslaw last in the refrigerator?
This coleslaw can be stored in the fridge in an airtight container for up to 3-4 days. The flavors will continue to develop over time, making the coleslaw even tastier!
Can I add other vegetables to this coleslaw?
Certainly! This recipe is quite flexible. Feel free to add other crunchy vegetables like radishes, jicama, or even apples for a sweet twist. Just make sure they are finely shredded or thinly sliced to maintain the texture.
What can I serve with this coleslaw?
This Tangy Carolina Coleslaw pairs well with grilled meats like BBQ chicken pulled pork, or ribs. It's also a great topping for fish tacos or as a crunchy topping for burgers or hot dogs.
Can I make this coleslaw recipe spicier?
Yes, you can. For an additional kick, add more hot sauce, some red pepper flakes, or even finely diced jalapeno to the mix.
Is this recipe suitable for vegan diets?
Yes, it is! Since this recipe uses no mayonnaise or other animal products, it's perfectly suited for a vegan diet. It's also a great choice for those looking to add more plant-based meals to their menu.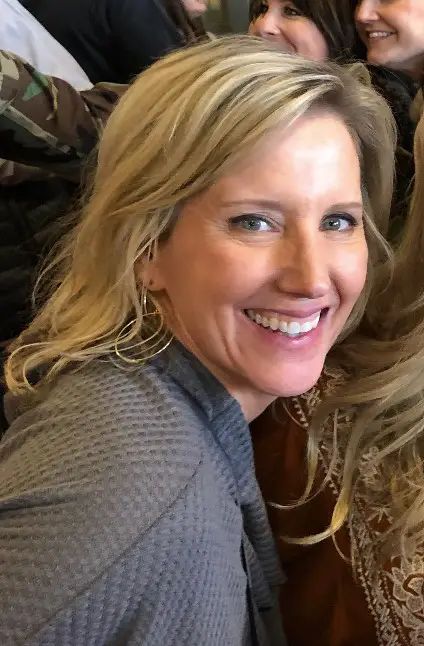 Claudia Faucher is a fitness trainer and lifestyle blogger, who recently started to pursue her other passions… Southern cooking and creating recipes.