This Fried Mahi Mahi Bites Recipe is a delicacy that has become very popular in recent years.
It's a small piece of fried fish, often served with tartar sauce, spicy mayo, or cocktail sauce. It's fast and easy to make—just coat the fish in flour, egg, and breadcrumbs, then fry it! It can also be baked or grilled instead of fried if you prefer.
They're the perfect appetizer or make them for dinner with a side of rice and veggies.
These bite-sized morsels of fried Mahi Mahi are delicious and super fast to make with a preparation time of under 20 minutes! They're the perfect dish when you need to feed your hungry crew…fast!
You can fry them in a pan, or you can use your air dryer to make them even faster. Either way, you'll love the results!
Main ingredients needed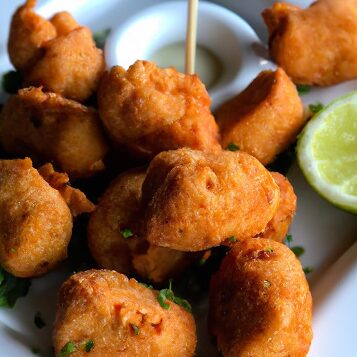 Fried Mahi Mahi Bites Recipe
Ingredients
1 Cup Plain Bread Crumbs
Salt and Pepper
1-2 Eggs
1 Cup Flour
2 Mahi Mahi Fillets, Cut In 2" pieces
Lemon Wedges To Serve
Canola Oil, To Fry
Directions
Start by preparing the fish filets. Cut them into the length or size you enjoy eating. Some people like small chunks while others may prefer longer, chicken tender size pieces.
Place 3 bowls on your counter. (I personally like to use Ziploc bags in place of bowls for the flour and bread crumbs steps.)
In the first bowl, combine the salt, pepper, and flour.
In the second bowl, crack and beat 2 eggs
In the final bowl, add the bread crumbs.
Before starting the breading process, ensure each filet has been patted down with a paper towel to remove excess moisture
The breading process will consist of applying seasoned flour in bowl #1, followed by dunking in the egg wash in bowl #2, and finally, coating the filets in bread crumbs.
Once the filets have been coated, you will place them in a skillet with grease heated to 350 degrees.
The cook time is only 4 minutes. Be careful not to overcook.
After the filets are golden brown, remove them from the skillet and plate lined with paper towels or a cooling rack to remove any excess oil.
Plate and serve. Spicy mayo is the perfect condiment for these tasty Mahi Mahi Bites. Enjoy!
This pan-fried Mahi Mahi has a crunchy breadcrumb crust surrounding the delicate fish fillet to create an amazing contrast. When paired with the citrus sriracha sauce, the taste is unbelievable.
---
FAQ
What type of batter is best for these Mahi Mahi bites?
A beer batter works great for this recipe as it creates a light, crispy crust. The carbonation in the beer makes the batter puff up during frying, giving a delightful crunch.
Can I use another type of fish instead of Mahi Mahi?
Yes, you can use other firm white fish like cod or haddock if Mahi Mahi is not available. The important thing is to choose a fish that can hold up to the frying process.
What can I serve with these Mahi Mahi bites?
These bites pair well with a variety of dipping sauces like tartar sauce, cocktail sauce, or even a spicy aioli. They can also be served with coleslaw or fries for a complete meal.
Can I bake these instead of frying?
While the recipe calls for frying to achieve a crispy exterior, you can bake the Mahi Mahi bites for a healthier option. The texture might be different but the flavor will still be delightful.
Can I make these in advance?
For the best texture and flavor, it's best to serve these immediately after frying. However, you can prepare the batter and marinate the fish pieces in advance.
What oil should I use for frying?
Use a neutral oil with a high smoke point for frying, such as canola, vegetable, or peanut oil. These types of oil can handle high heat without burning.
How can I make my batter stick better to the fish?
Pat your fish dry before dipping into the batter. Moisture on the surface of the fish can prevent the batter from adhering properly. Dredging the fish in flour before dipping into the batter can also help.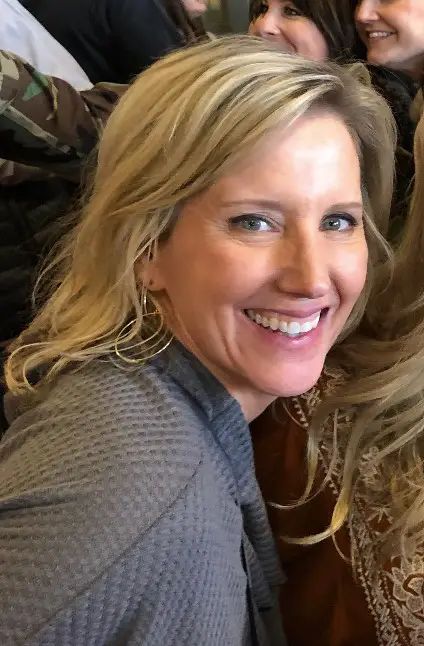 Claudia Faucher is a fitness trainer and lifestyle blogger, who recently started to pursue her other passions… Southern cooking and creating recipes.