Carolina barbecue sauce is vinegar based and combines the flavors of sweet and tangy. The sauce originated in the Carolinas, where it was a popular condiment for smoking pork in the late 1800s. It has since become a staple in Southern cooking and can be found on everything from pulled pork sandwiches to grilled chicken wings.
It's easy to make at home with just three ingredients: vinegar, ketchup or tomato paste, and brown sugar. You can also add some spices like paprika or cayenne pepper if you want to spice things up a bit! This sauce pairs well with many kinds of meat, including beef brisket and chicken thighs.
Carolina Barbecue Sauce is a vinegar-based sauce that is easy to make, and it's a local favorite in the Carolinas. It's simple, delicious, and has a long history.
Carolina Barbecue Sauce originated in Lexington, North Carolina. It was made with applesauce and vinegar, but over time the recipe evolved to include mustard and ketchup. The sauce is now considered an American classic.
Why Is It So Good?
Carolina barbecue sauce is so popular because it's delicious and versatile. It can be used as a marinade or dipping sauce for pulled pork, chicken, or even tofu. You can also use it as a rub before cooking your meat. This sauce has a long history in the Carolinas and is still one of their most popular sauces today!
Main Ingredients Needed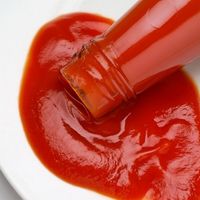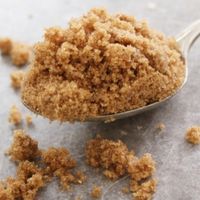 Carolina Style Vinegar-Based Barbecue Sauce
Ingredients
2 cups apple cider vinegar
2 tablespoons dark brown sugar
1 tablespoon ketchup
½ teaspoon cayenne pepper
1 teaspoon of red pepper flakes
1 teaspoon of ground pepper
1 teaspoon salt
Directions
Place all ingredients in a 2-quart saucepan.
Place on the stovetop at medium heat.
Bring ingredients to a slow boil.
Stir until sugar and salt are completely dissolved.
Remove from heat
---
FAQ
What makes Carolina Barbecue Sauce unique?
Carolina barbecue sauce is vinegar-based, as opposed to the sweet, tomato-based sauces found in other regions. This gives it a tangy, spicy kick that cuts through the richness of barbecued meats, especially pork.
Is this sauce spicy?
Traditional Carolina barbecue sauce has a bit of heat due to the addition of chili flakes or hot sauce. However, you can adjust the level of spiciness to suit your taste preference.
Can I store this sauce for later use?
Yes, Carolina Barbecue Sauce can be stored in an airtight container in the refrigerator for up to a month. The flavor may even improve after a day or two as the ingredients meld together.
Can I use this sauce on other meats besides pork?
Absolutely! While this sauce is traditionally used on pork, it also pairs wonderfully with chicken, beef, and even grilled vegetables.
What is the difference between East and West Carolina Barbecue Sauce?
Eastern Carolina sauce is purely vinegar and spice-based, while Western Carolina (or Piedmont style) sauce adds a touch of ketchup to the mix, giving it a slightly sweeter, thicker consistency.
Can I make this sauce less tangy?
The tanginess is a defining feature of Carolina barbecue sauce, but you can lessen it by adding more sweetener or a little bit of ketchup. Keep in mind, this will also change the overall flavor profile.
I don't have apple cider vinegar. Can I use another type of vinegar?
Apple cider vinegar is traditional and adds a distinct fruity tang, but if you're in a pinch, you can substitute it with white vinegar or even a mix of white vinegar and a bit of apple juice.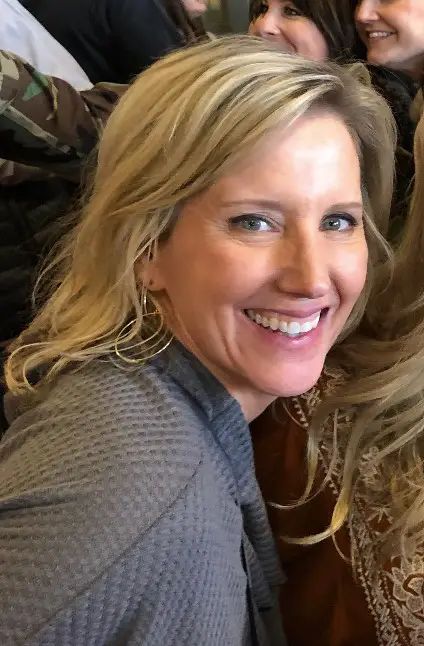 Claudia Faucher is a fitness trainer and lifestyle blogger, who recently started to pursue her other passions… Southern cooking and creating recipes.