This Simple Sweet Potato Casserole With Pecan Topping is great with any meal, but especially delicious when served with slices of moist roasted turkey, turkey gravy, and, of course, my favorite strawberry pretzel salad recipe!
You will be hard-pressed to find a dinner table without sweet potato casserole during the holiday season in most southern states!
Often, you will hear this recipe called sweet potato souffle as well.
If you have never tried sweet potatoes, you are in for a treat. Generally, white-fleshed potato varieties are firmer and drier, while orange-fleshed sweet potatoes are soft and moist. With their sugary-sweet flavor and earthy undertones, sweet potatoes have some varieties that are sweeter than others.
What does sweet potato casserole taste like?
Sweet potato casserole filling should be light and moist, not dense. If it's thick, you may have forgotten a crucial ingredient — an egg. The egg provides lift, structure, and volume to the filling, making it custard-like.
So when you combine sweet mashed potato, with sugar, butter, and vanilla, and top it with a pecan streusel topping, with brown sugar, you are left with an amazing sweet potato casserole that could be served as a side dish or dessert. It's really that good!
Sweet Potato Casserole Recipe Easy
Ingredients
4 cups mashed sweet potatoes (6 -8 medium sweet potatoes)
1 egg
1/2 cup margarine (1 stick), melted
1/2 cup sugar
1 tsp vanilla extract
Topping
1 cup brown sugar
1/2 cup flour
1 cup chopped pecans
1/3 cup margarine, melted
Directions
Preheat oven to 400℉. Place sweet potatoes on a baking sheet, pierce with a knife and bake for 50 minutes.
Remove sweet potatoes from oven and allow to cool for 30 minutes.
Mix the ingredients above and place the sweet potato mixture in a 9 x 13 casserole dish
Topping – Mix together and spread on top of sweet potatoes. Bake at 350℉ uncovered for 30 minutes.
Do I need to put eggs in my sweet potato casserole?
Yes. It is best to use eggs in southern sweet potato casseroles. By adding eggs, the dish becomes more than just a sweet potato mash. Plus, the added eggs keep your casserole light, and not dense. Ensure your cooked sweet potatoes have cooled enough before mixing in the eggs, otherwise, they will scramble.
Does this sweet potato recipe have a crust?
No. Simply add the mashed baked sweet potatoes to your casserole dish, along with the pecan crumble topping and bake for 30 minutes.
Is this a dairy-free sweet potato recipe?
Yes. This recipe uses margarine, instead of butter, which makes it a dairy-free sweet potato recipe
How long can you store sweet potato casserole?
4-5 days. To store sweet potato casserole in the refrigerator, simply cover it with foil or a lid.
Can you freeze sweet potato casserole?
Yes. Using a double-lined aluminum casserole dish or pan, you can freeze your uncooked sweet potato souffle for up to 3 months.
Can you reheat sweet potato casserole?
Yes. Preheat the oven to 300 degrees F. Cover the dish in aluminum foil to prevent the brown sugar pecan topping from burning. Cook for 15 – 20 minutes.
Can you use canned yams instead of fresh sweet potatoes?
No. Sweet potatoes can't always be substituted for yams. Although they are often lumped together in the same category in the United States, yams and sweet potatoes are totally different vegetables.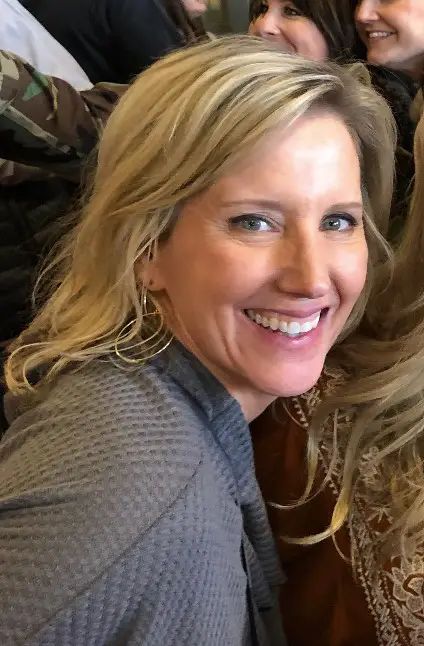 Claudia Faucher is a fitness trainer and lifestyle blogger, who recently started to pursue her other passions… Southern cooking and creating recipes.