This easy shrimp gumbo recipe is a delicious, tasty, and hearty treat that is a true crowd favorite! Made with fresh shrimp, savory Andouille sausage, and a variety of spices, this gumbo is sure to satisfy. Best of all, it's quick and easy to make, so you can enjoy it any night of the week. Serve it over rice for a complete meal. Let's get started!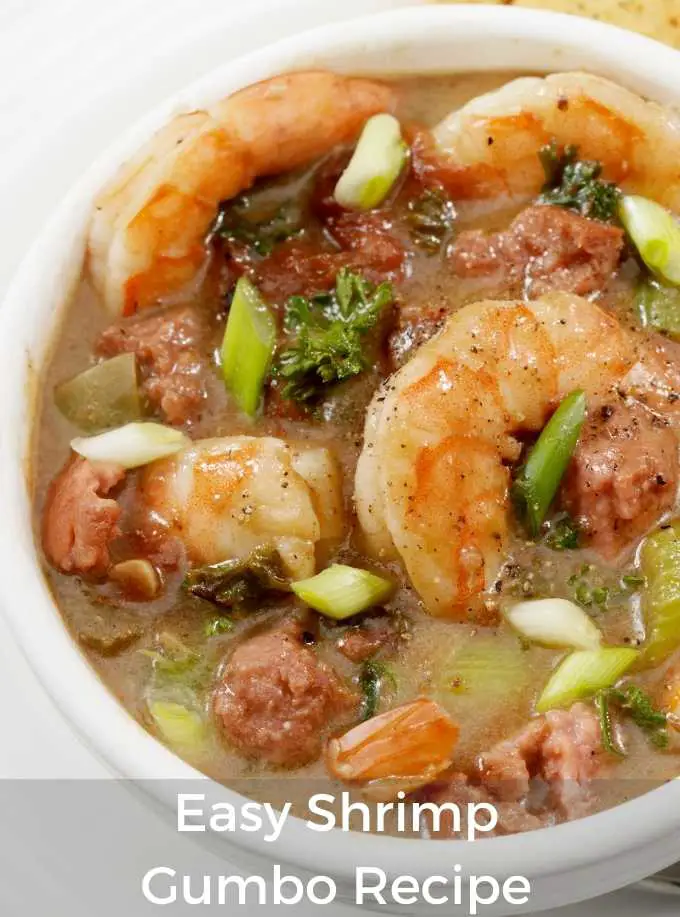 What ingredients are needed to make shrimp gumbo?
The ingredients needed to make shrimp gumbo will vary depending on the specific recipe you are using. For this shrimp gumbo recipe, you will need the following ingredients:
Shrimp
Andouille sausage
Onion
Bell pepper
Celery
Garlic
Flour
Chicken broth
Tomato sauce
Cajun seasoning
Hot sauce
Worcestershire sauce
Bay leaves
Green onions
Cooked rice
You may also need ingredients such as butter or oil for sautéing the vegetables, and salt and pepper for seasoning. Other gumbo recipes may also call for additional ingredients, such as okra, crabmeat, or other vegetables. It's a good idea to check the recipe you are using to make sure you have all of the necessary ingredients on hand.
Southern Shrimp Gumbo Recipe
Ingredients
1/4 cup vegetable oil
1/4 cup all-purpose flour
1 large onion, chopped
1 large green bell pepper, chopped
1/2 cup chopped celery
2 cloves garlic, minced
1/2 teaspoon salt
1/2 teaspoon cayenne pepper
1/2 teaspoon paprika
1/2 teaspoon dried thyme leaves
1/2 teaspoon dried oregano leaves
1/2 teaspoon dried basil leaves
1 bay leaf
1 (14.5 ounces) can of diced tomatoes, undrained
1 (8 ounce) can of tomato sauce
3 cups chicken broth
1/2 pound smoked sausage, sliced
1 pound uncooked medium shrimp, peeled and deveined
1/4 cup chopped fresh parsley
Directions
In a large saucepan or Dutch oven, heat oil over medium heat. Add flour, stirring until smooth. Cook, stirring constantly, for 5 minutes or until golden brown.
Add onion, green pepper, celery, garlic, salt, cayenne pepper, paprika, thyme, oregano, and basil. Cook, stirring occasionally, for 5 minutes or until vegetables are tender.
Stir in tomatoes, tomato sauce, and broth. Bring to a boil. Reduce heat to low, and simmer, stirring occasionally, for 30 minutes.
Add sausage and shrimp. Cook, stirring occasionally, for 10 minutes or until the shrimp are done. Stir in parsley. Remove bay leaf before serving.
Cast iron skillet cornbread pairs well with this recipe!
FAQs About Shrimp Gumbo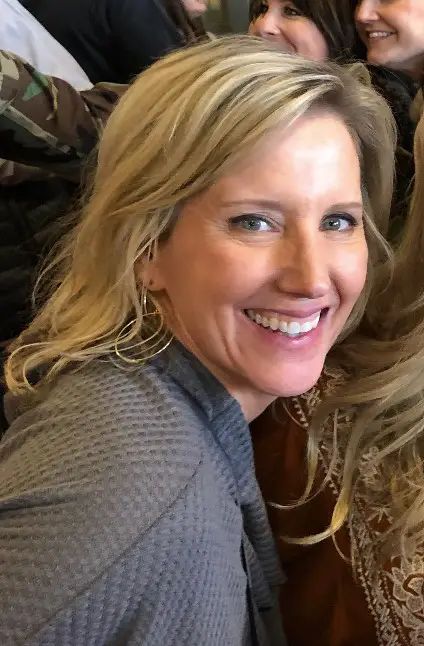 Claudia Faucher is a fitness trainer and lifestyle blogger, who recently started to pursue her other passions… Southern cooking and creating recipes.