If you enjoy crab chowder and oyster stew, you will want to make the simple shrimp chowder recipe. This chowder features fresh shrimp and potatoes,  combined with swiss and cheddar cheese to create a creamy delight your palate will love.
I suggest serving cast iron skillet cornbread with this chowder!
Can I use canned shrimp for this chowder recipe?
Absolutely. While I prefer fresh or frozen shrimp for this chowder recipe, canned shrimp will work just the same.
Can I freeze shrimp chowder?
Yes. Simply allow the chowder to cool, and place it in a freezer-safe container. This will last for up to 3 months.
Main Ingredients Needed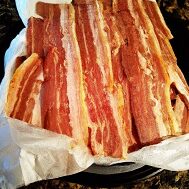 Do I need to add bacon to this chowder recipe?
No. This shrimp chowder recipe will taste just fine without the addition of bacon slices. I love the smoky taste that a couple of bacon strips add to the chowder, which is why I always look for a way to include it in my recipes.
Quick Shrimp Chowder Recipe
Ingredients
1 onion, diced
2 slices of bacon, chopped
2 tbsp butter
1 cup water
3 medium Russet potatoes, cubed
1/2 cup celery, chopped
3/4 pounds of fresh or frozen shrimp, large
2 1/2 cup milk
1/2 cup Swiss cheese, shredded
1/2 cup cheddar cheese, shredded
1/2 tsp salt
1/4 tsp pepper
1 tsp garlic powder
2 tbsp fresh parsley, chopped
Directions
In a large pot over medium heat, add butter and let it melt. Add onions and bacon, and saute for 10 minutes.
Add in cubed potatoes, celery, garlic powder, salt, pepper, and boiling water. Cook for 20 minutes or until the potatoes are tender.
Reduce heat to low and add in shrimp (shelled and deveined) and milk. Cook for 10 minutes.
Add in Swiss cheese, cheddar cheese, and fresh parsley. Stir for 2 minutes.
Remove from heat and serve immediately.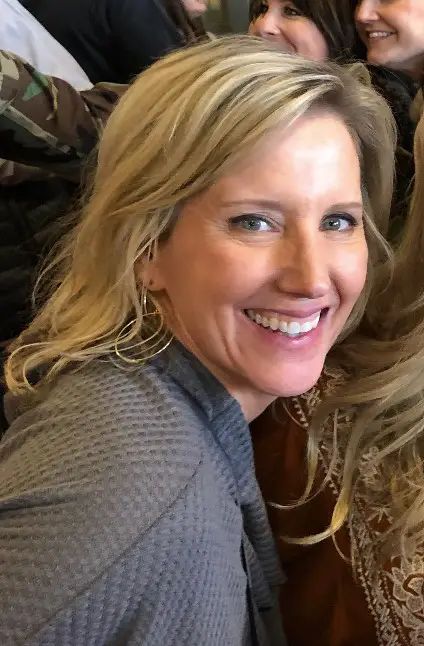 Claudia Faucher is a fitness trainer and lifestyle blogger, who recently started to pursue her other passions… Southern cooking and creating recipes.