This Boiled Shrimp With Old Bay Recipe is easy, quick, and delicious. It's comfort food that's as Southern as it gets. It's an old favorite that has been enjoyed by Carolinians for generations. Boiled shrimp is versatile enough to be served at every meal of the day—breakfast, lunch, or dinner.
It's the perfect way to bring a little bit of the Carolina coast into your home, and it's so easy to make that it'll be on the table in no time!
Plus, it's versatile enough to suit any taste—seafood lovers will love it, but if you're more of a land-lover, you can pair it with a side of mashed potatoes or rice.
Why are shrimp so popular?
Well, there are a few reasons. First and foremost, shrimp is one of the most popular seafood dishes in North Carolina, period. It's cheap and easy to make, which means that even people who aren't culinary experts can still serve it up at home. And let's face it: shrimp is just plain delicious—it doesn't need much more than salt and pepper to taste great!
Let's get started!
Main Ingredients Needed
Easy Shrimp Boil with Old Bay seasoning
Ingredients
2½ tablespoons Old Bay seasoning
3 tablespoons butter
1 cup of pilsner-style beer
1 cup water
2 pounds of large or extra-large shrimp. (Cook with heads on or off. Many people prefer cooking and serving with heads on, but it may not be for everybody.)
Directions
Combine the Old Bay seasoning, butter, beer, and water in a large pot and bring to a boil.
Turn the heat down to medium, add shrimp to the pot, and cover.
Cook for 5 – 7 minutes, stirring occasionally, or until the shrimp are pink.
Remove the shrimp from the pot and transfer it to a serving dish.
Serve with cocktail sauce.
---
FAQ
Can I substitute the Old Bay seasoning with something else?
If you don't have Old Bay seasoning, you can create a similar flavor with a blend of celery salt, paprika, black pepper, and a bit of cayenne. However, each blend of spices will yield a slightly different flavor profile.
Boiled vs Steamed Shrimp: Which is better?
Boiled shrimp is more flavorful because the shrimp is cooked directly in a seasoned liquid. On the other hand, steamed shrimp retains its natural flavor better. It also has a slightly firmer texture compared to boiled shrimp.
How can I tell when the shrimp are fully cooked?
Shrimp cook quickly and turn a pink color when they're done. Overcooked shrimp can become rubbery, so as soon as they're pink and opaque, remove them from the heat.
Can I use frozen shrimp for this recipe?
Yes. Make sure to properly defrost them before boiling to ensure even cooking. Fresh shrimp has superior flavor and texture.
What can I serve with boiled shrimp?
Boiled shrimp can be served with a variety of dips, such as cocktail sauce or tartar sauce, and sides like coleslaw, corn on the cob, or a simple salad. It's also great as part of a seafood boil with potatoes and corn.
How should I store leftover boiled shrimp?
Leftover boiled shrimp can be refrigerated in an airtight container for up to three days. They can be enjoyed cold or gently reheated to avoid overcooking.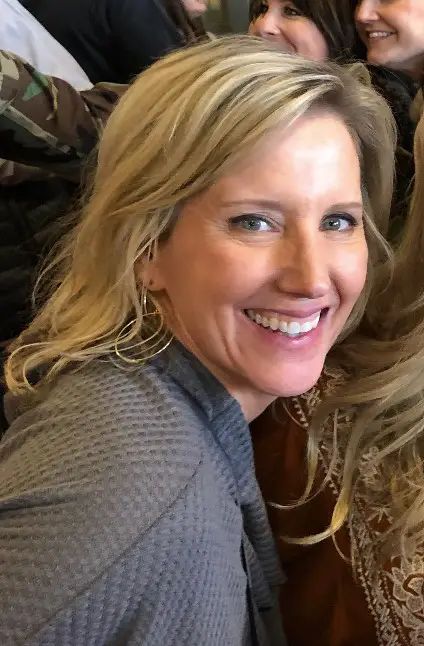 Claudia Faucher is a fitness trainer and lifestyle blogger, who recently started to pursue her other passions… Southern cooking and creating recipes.