Our Easy Homemade Crawfish Hand Pies recipe is a must-try for any seafood lover. These tasty pastries are simple to make, even for beginner cooks. They are filled with a deliciously seasoned crawfish mixture that brings the magic of Cajun cuisine to your kitchen. The golden, flaky puff pastry complements the savory, slightly spicy crawfish filling to create a texture and taste sensation that's absolutely mouthwatering. Serve them with our creamy homemade Remoulade Sauce for the ultimate dipping experience. Whether you're entertaining guests or just cooking up a weeknight dinner, these hand pies are sure to impress!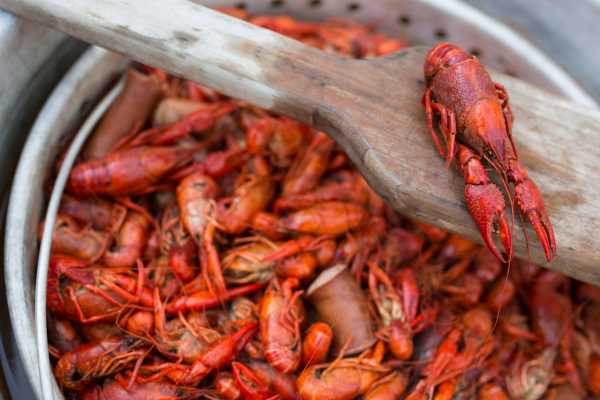 Easy Homemade Crawfish Hand Pie Recipe
Ingredients for Hand Pies
1 lb crawfish tails, cooked and chopped
2 sheets of puff pastry
1 small onion, diced
1 bell pepper, diced
2 cloves garlic, minced
2 green onions, chopped
1 cup shredded cheddar cheese
2 tablespoons Cajun seasoning, or Old Bay seasoning
1/2 cup cream
Salt and pepper to taste
1 egg (for egg wash)
Ingredients for Remoulade Sauce
1/2 cup mayonnaise
1 tablespoon Dijon mustard
1 tablespoon hot sauce
1 tablespoon fresh lemon juice
1 clove garlic, minced
2 tablespoons finely chopped fresh parsley
Salt and pepper to taste
Directions for Hand Pies
Preheat your oven to 400°F (200°C) and line a baking sheet with parchment paper.
In a large pan, sauté the onion, bell pepper, and garlic in a bit of oil until the vegetables are softened.
Add the chopped crawfish tails and green onions to the pan, then sprinkle with Cajun seasoning. Cook for another few minutes until everything is well combined.
Add the cream to the pan and let it simmer until it reduces a bit. You want the mixture to be flavorful but not too wet.
Remove the pan from the heat and stir in the shredded cheddar cheese. Taste the filling and add salt and pepper as needed. Allow it to cool slightly.
Roll out the puff pastry and cut it into 5-inch squares. Spoon a heaping tablespoon of the crawfish mixture onto one side of each square. Fold the dough over the filling to form a triangle, then press the edges together with a fork to seal.
In a small bowl, whisk the egg with a bit of water to create an egg wash. Brush this over the top of each hand pie.
Bake the hand pies in the preheated oven for about 20 minutes, or until they are golden brown.
➡️ See more delicious NC Seafood Recipes
Directions for Remoulade Sauce
In a bowl, mix together the mayonnaise, Dijon mustard, hot sauce, lemon juice, minced garlic, and chopped parsley. Season with salt and pepper to taste.
Serve the crawfish hand pies hot, with the Remoulade Sauce on the side for dipping. Enjoy!
---
FAQ
Can I use frozen crawfish in this recipe?
Absolutely! Just make sure to thaw the crawfish properly and drain any excess water before using it in the recipe. Frozen crawfish can be just as tasty as fresh if prepared correctly.
What is remoulade sauce and can I substitute it with something else?
Remoulade is a tangy, mayonnaise-based sauce often used in Cajun and Creole cuisine. If you can't find or make remoulade, tartar sauce or spicy mayo could also work as substitutes.
Can I make these hand pies ahead of time?
Yes, you can prepare the hand pies up to the baking step and then freeze them. When ready to eat, just bake from frozen, adding a few extra minutes to the cooking time.
Can I use a different type of cheese in this recipe?
Of course! While I recommend cheddar cheese for its sharp flavor, feel free to experiment with other types of cheese. Gouda or Monterey Jack would also work well.
Is there a vegetarian option for this recipe?
You can substitute the crawfish for mushrooms or a vegetable medley for a vegetarian version. Keep the rest of the recipe the same and enjoy your veggie hand pies!
I don't have puff pastry, can I use a different type of dough?
Certainly, you can use pie dough or even pizza dough in a pinch. The texture will be different but it should still result in a delicious hand pie.
How do I store leftovers?
Leftover crawfish hand pies can be stored in an airtight container in the refrigerator for up to 3 days. Reheat in the oven or toaster oven for best results.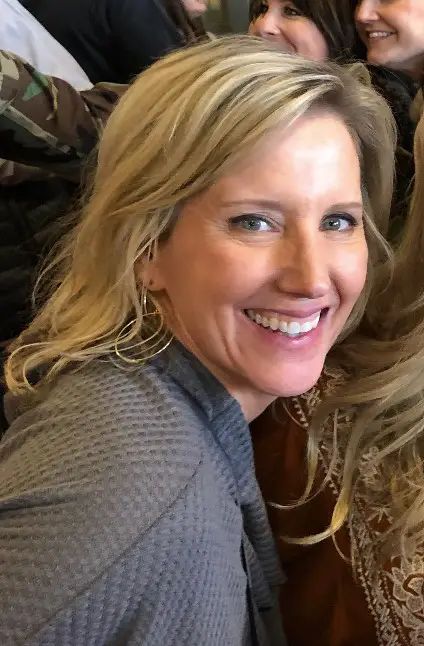 Claudia Faucher is a fitness trainer and lifestyle blogger, who recently started to pursue her other passions… Southern cooking and creating recipes.