Get ready for a tasty treat with our Maple-Mustard Chicken Legs Recipe. We use a mix of sweet maple syrup and tangy Dijon mustard to make a marinade that's just right. Add some herbs and a splash of white wine vinegar, and you've got a sauce that makes chicken legs taste awesome. This is perfect for a laid-back barbecue, a simple family dinner, or whenever you want something really good to eat. You can cook the chicken in the oven or on the grill, and it goes great with some roast veggies or a crisp salad.
Simple Maple-Mustard Chicken Legs Recipe
Ingredients
1 lb Chicken leg quarters
1/2 cup Dijon Mustard (you can substitute up to 2 tablespoons of grainy mustard for smooth if you like that texture)
1/4 cup Real Maple Syrup (not pancake syrup or any imitations)
2 Garlic cloves, minced or grated
1 tablespoon of White Wine Vinegar or Rice Vinegar
2 tablespoons of Mild Olive Oil
1 teaspoon of Salt
1 teaspoon Dried Tarragon (you can use dried thyme, sage, or rosemary as a variation)
Optional: a pinch of Allspice for an extra layer of flavor
Directions
In a mixing bowl, whisk together the Dijon mustard, real maple syrup, minced garlic, vinegar, olive oil, salt, dried tarragon, and allspice if using. Make sure all ingredients are well combined to form the marinade.
Add the chicken to a marinade bag or resealable plastic container with the marinade. Seal and move it around until the chicken is well coated.
Let the chicken marinate in the refrigerator for at least 1 hour, or up to 24 hours for more intense flavor. You can store any unused marinade in an airtight container in the refrigerator for up to 5 days.
Once marinated, remove the chicken from the fridge. Preheat your grill or oven. If grilling, preheat to high (450°F to 500°F) on one side. If baking, preheat the oven to 400°F and line a baking sheet with aluminum foil, greasing it with oil.
Take the chicken out of the marinade, discarding the used marinade. Place the chicken on the prepared baking sheet or on the grill. If baking, arrange the chicken skin side up. If grilling, place chicken on the oiled grates over the unlit side of the grill for indirect cooking.
Cook the chicken, covered, turning occasionally, until it is browned. Use a thermometer for the thickest portions until it registers 165°F. This takes about 40 minutes. Be careful not to overcook if using chicken breasts as they can get dry and tend to cook faster.
Once cooked, transfer the chicken to a serving platter. Serve with the reserved marinade as a dipping sauce, if you have any, and your choice of side dishes. Enjoy!
➡️ See side dish ideas that pair well with this recipe!
FAQ
Can I use a different type of mustard for this recipe?
The recipe specifically calls for Dijon mustard because of its unique flavor, which pairs excellently with maple syrup. However, you can use a different type of mustard if you prefer, but be aware it might slightly change the taste of the final dish.
Is it possible to use an alternative sweetener instead of maple syrup?
Maple syrup is essential to this recipe. It gives it a distinctive sweet and rich flavor that balances the tangy Dijon mustard. If you don't have maple syrup, you could try honey as a substitute, but the flavor profile of the dish will be altered.
How long should I marinate the chicken for maximum flavor?
1 hour is the minimum amount of time. I recommend letting the chicken marinate overnight and for up to 24 hours to allow the flavors to penetrate more deeply into the chicken, resulting in a more flavorful dish.
Can I use chicken breasts instead of chicken legs?
Absolutely, you can substitute chicken breasts for the legs. Be careful not to overcook them as chicken breasts can become dry if cooked for too long. A medium-sized chicken breast (5-6 ounces) takes about 20-25 minutes to cook, versus 40-45 minutes for a chicken quarter with the bone in.
➡️ Do you like really crispy, tender chicken? See my recent article on "How Long To Soak Chicken In Buttermilk?"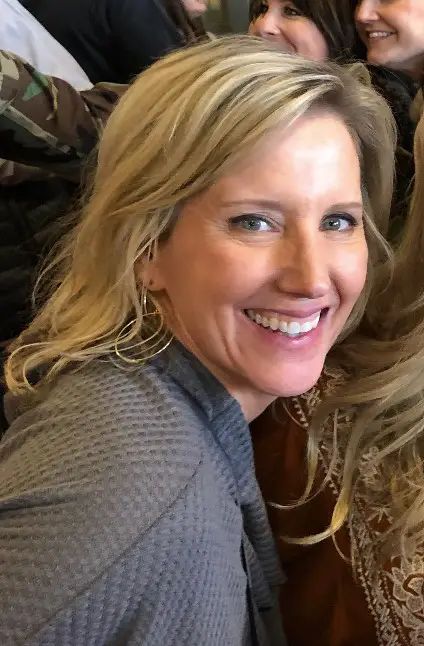 Claudia Faucher is a fitness trainer and lifestyle blogger, who recently started to pursue her other passions… Southern cooking and creating recipes.