The Spicy Wahoo Sashimi Recipe is a popular dish from the Outer Banks region. It is well-loved for its fusion of fresh, local seafood and vibrant, tangy flavors. Its popularity in the Outer Banks comes from the region's rich fishing history and the wide availability of Wahoo. This easy-to-make recipe makes it an excellent choice for anyone, even those with little cooking experience. All you need is fresh Wahoo, a few simple ingredients, and a love for good food to create this quick, flavorful seafood dish.
Simple Spicy Wahoo Sashimi Recipe
Ingredients
2 lbs – Freshly caught Wahoo
4 tbsp – Crunchy garlic and chili topping
1/4 cup – Soy Sauce
1 – 2 large, Jalapeño peppers, sliced
2 – Limes
2 tbsp – Sriracha sauce
Directions
Clean fresh Wahoo. Skin and cut into thin, bit-size portions
Place on a serving platter and top with garlic and chili topping, freshly-squeezed lime juice, and slices of jalapeno peppers
Blend Soy Sauce and Sriracha sauce, and serve as a dipping sauce. Enjoy!
➡️ See more Outer Banks recipes!
FAQ
What is Wahoo?
Wahoo is a type of fish that is known for its speed and high-quality flesh. It's popular among sports fishermen near the Outer Banks area. It is used in various seafood dishes due to its delicate flavor and firm texture.
Can I use a different kind of fish if I can't find Wahoo?
Yes, you can substitute Wahoo with other firm, white fish like tuna or swordfish. The important thing is to ensure that the fish is fresh to maintain the quality of the dish.
Where can I find crunchy garlic and chili topping?
Crunchy garlic and chili topping can be found in the Asian section of your local supermarket, at an Asian grocery store, and online. If you can't find it, you could also make your own by frying minced garlic and chili flakes in oil until crispy.
How spicy is this dish?
The spiciness of this dish can be adjusted based on your preference. If you prefer a less spicy dish, you can reduce the amount of chili topping, jalapeños, and sriracha sauce used.
What should I serve with this dish?
This dish is delicious with a side of rice or a fresh salad to balance the spicy flavors. If you want to stick with the Asian theme, you might also consider serving it with stir-fried vegetables or noodles.
Can I prepare this dish in advance?
Yes, you can prepare the Wahoo in advance and refrigerate it. However, I recommended adding the toppings just before serving to keep them fresh and crunchy.
How long can I store the leftovers?
Leftovers can be stored in the refrigerator for up to 2 days. It's best to consume the dish as soon as possible to ensure freshness.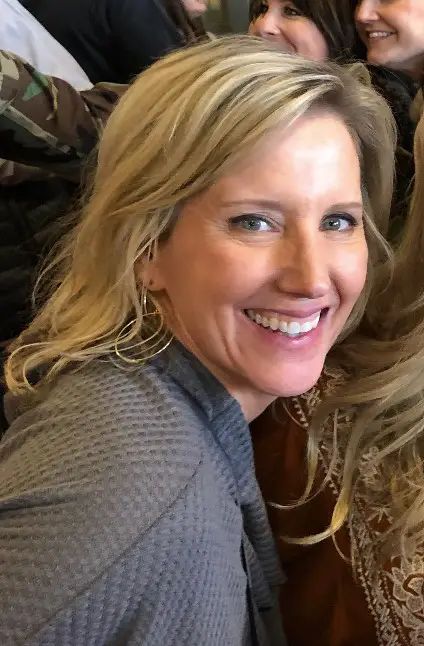 Claudia Faucher is a fitness trainer and lifestyle blogger, who recently started to pursue her other passions… Southern cooking and creating recipes.