This Fried Flounder Sandwich recipe is super easy to make and will quickly be your favorite for any time of the year. It's a perfect way to eat fish, especially flounder with its soft, white flaky meat. The crunchy breading contrasted against the soft bun and lettuce and tomato gives this sandwich a ton of flavor.
A tasty, classic North Carolina favorite! The combination of crunchy, golden-fried breading and white, flaky flounder meat will surprise and delight you.
Preparing this sandwich is quick and simple and can be paired with any number of Southern sides like hush puppies, baked beans, coleslaw, creamed spinach, etc.
Main Ingredients Needed
Simple Fried Flounder Sandwich Recipe
Ingredients
1 pound flounder, cut into 3 portions
½ cup all-purpose flour
½ cup self-rising cornmeal
2 teaspoons of salt
2 tablespoons of Old Bay seafood seasoning
2 cups vegetable oil
3 hamburger buns
3 leaves of butter lettuce
3 slices of tomatoes
Directions
Season flounder lightly with salt on both sides.
Mix together dry ingredients (flour, cornmeal, 2 tsp salt, and seafood seasoning) in the baking dish.
Press the fish into the flour mixture and make sure the fish is coated on both sides.
In a large skillet, heat oil over medium-high.
Add coated filets to a hot skillet or fryer.
Cook for 3 to 5 minutes per side, or until fish is golden brown.
Remove fish from skillet and place on a cooling rack.
While still warm, place the cooked filet on a bun with lettuce and tomato. Top with tartar sauce or your favorite condiment.
---
FAQ
What kind of bread works best for a Fried Flounder Sandwich?
A crusty roll or baguette is traditionally used for fish sandwiches as they hold up well to the fillings. However, feel free to use your favorite type of bread, be it whole grain, sourdough, or a soft brioche.
Can I use a different type of fish for this recipe?
Yes, while flounder is ideal due to its mild flavor and delicate texture, you can substitute it with other white fish like cod, haddock, or tilapia. Adjust cooking times as necessary depending on the thickness of the fillets.
What should I serve with the Fried Flounder Sandwich?
The sandwich can be enjoyed on its own or with classic sides like coleslaw, pickles, or French fries. A side salad or some sweet potato fries could also be a great pairing.
Can I bake the flounder instead of frying it?
Yes, if you're looking for a lighter version, you can bake the flounder. Coat it with bread crumbs or panko for some added crunch, and bake at 425 degrees F until the fish is cooked through and the coating is golden.
What kind of sauce goes well with this sandwich?
A classic tartar sauce or a spicy remoulade would work well with this sandwich. Even a simple squeeze of lemon can add a nice touch of brightness.
Can I make this sandwich in advance?
Fried fish is best enjoyed immediately after frying, as it tends to lose its crispiness over time. However, you can prepare the fish and assemble the sandwich just before serving.
How can I make sure the flounder gets crispy when frying?
Your oil needs to be around 350-375 degrees F. Don't overcrowd the pan, as this can lower the oil's temperature and make the fish soggy. The fish should sizzle as soon as it hits the oil.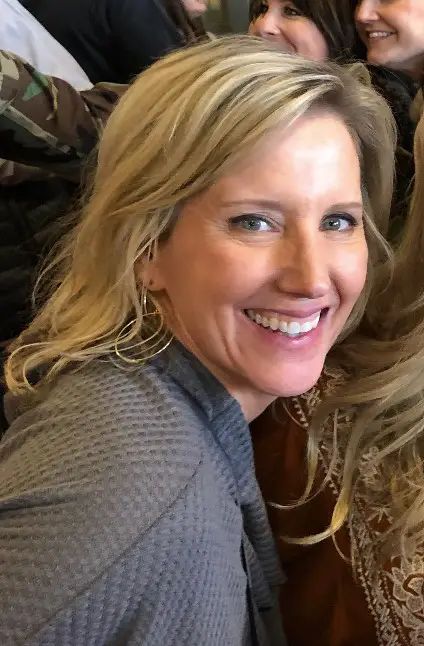 Claudia Faucher is a fitness trainer and lifestyle blogger, who recently started to pursue her other passions… Southern cooking and creating recipes.