Experience the flavors of the tropics with our Pineapple-Teriyaki Marinade recipe. This easy-to-make marinade combines pineapple juice, soy sauce, and a hint of ginger to create a sweet, tangy, and savory flavor. It's perfect for enhancing your chicken, tuna steaks, or tofu. Whether you're grilling, stir-frying, or simply looking for a delicious salad dressing, this versatile marinade is sure to become a staple in your kitchen.
Pineapple-Teriyaki Marinade for Tuna Steaks
Ingredients
1 cup pineapple juice
1/2 cup soy sauce (choose a naturally fermented one, avoid chemically made sauces)
1/4 cup mirin
1/4 cup Worcestershire sauce
1/4 cup of Zesty Italian dressing
2 tablespoons brown sugar
1 tablespoon freshly chopped garlic
1/2 teaspoon ground ginger
1/2 teaspoon freshly ground black pepper
Directions
In a large bowl, combine the pineapple juice, soy sauce, mirin, Worcestershire sauce, Zesty Italian dressing, and brown sugar. Mix well until the brown sugar is fully dissolved.
Add in the freshly chopped garlic, ground ginger, and freshly ground black pepper. Stir to combine.
Whisk all ingredients until they are thoroughly mixed together.
Once the marinade is prepared, you can use it immediately or store it in the refrigerator for up to two days
To use as a marinade:
Place your chosen protein (like chicken, tuna, or salmon) in a ziplock bag or a shallow dish.
Pour the marinade over the protein, making sure it is fully covered.
Let the protein marinate in the refrigerator for at least 1 hour, but preferably overnight for maximum flavor. Remember to turn the protein periodically to ensure even marination.
➡️ See all sauce recipes for great meal ideas!
FAQ
Can I replace the brown sugar with a different kind of sweetener?
Yes. Honey, maple syrup, or agave syrup are natural alternatives you might consider. Be aware that the flavor might slightly change depending on what you use.
What can I use as a substitute for mirin?
If you don't have mirin, you can substitute it with a combination of white wine and sugar. For each tablespoon of mirin, use a tablespoon of white wine and half a teaspoon of sugar.
How long can I store the marinade in the fridge?
The Pineapple-Teriyaki Marinade can be stored in the refrigerator for up to two days. For longer storage, you might consider freezing it.
Can I marinate the protein for more than overnight?
Yes. However, be aware that marinating too long, especially in an acidic marinade like this one, can start to change the texture of the protein, making it mushy rather than tender.
Can I use this marinade for vegetarian or vegan dishes?
Absolutely! This marinade works well with tofu, tempeh, or seitan. You can also use it to flavor vegetable stir-fries or roasted vegetables.
How much marinade should I use per pound of protein?
As a rule of thumb, I recommend using a 1/2 cup of marinade per pound of protein. This can vary slightly based on the type of protein and the shape of the piece you're marinating.
Can I use this marinade for grilling?
Yes. This marinade is ideal for grilling. However, remember to set some marinade aside before adding raw protein if you plan to use it as a basting sauce during grilling to avoid cross-contamination.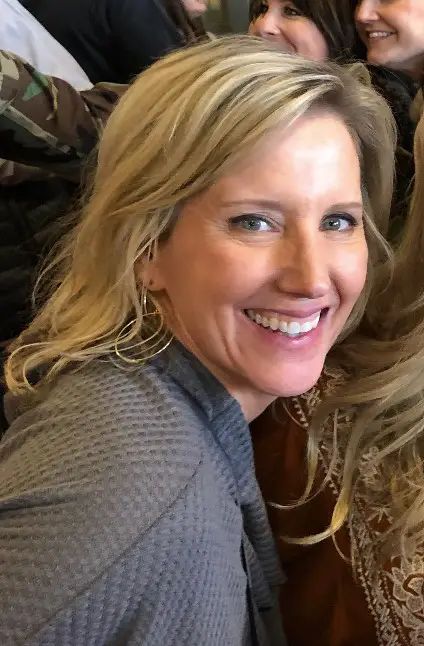 Claudia Faucher is a fitness trainer and lifestyle blogger, who recently started to pursue her other passions… Southern cooking and creating recipes.