This Low-Carb Tuna Casserole is a hearty, satisfying meal that's low on carbs but big on flavor. You won't believe how rich and creamy it is, thanks to a blend of cheeses and heavy cream. Cauliflower replaces traditional pasta and there's plenty of lean protein from the tuna. This nutritious dish is perfect for those looking to reduce their carb intake. Plus, it's straightforward to make, perfect for a no-fuss weeknight dinner.
Easy Low-Carb Tuna Casserole Recipe
Ingredients
10 ounces of grilled tuna steak or 2 cans (5 oz each) of tuna in water, drained
1 large head of cauliflower, cut into small florets
1 cup heavy cream
1 cup shredded sharp cheddar cheese
1/2 cup grated Parmesan cheese
1/2 cup chopped celery
1/2 cup chopped onion
2 cloves garlic, minced
2 tablespoons olive oil
1 teaspoon dried thyme
1/2 teaspoon salt
1/2 teaspoon black pepper
1/4 teaspoon paprika (optional)
Fresh parsley for garnish
Directions
Preheat your oven to 375°F. Grease a medium-sized baking dish and set it aside.
In a large pot of boiling water, blanch the cauliflower florets until they're tender but still firm, about 5 minutes. Drain well.
While the cauliflower is cooking, heat the olive oil in a large skillet over medium heat. Add the celery, onion, and garlic. Cook until they're softened, about 5 minutes.
Add the drained tuna to the skillet and stir to break it up and mix it in. Season with thyme, salt, and pepper.
Pour in the heavy cream and stir well. Let it cook for about 2 minutes until it's heated through.
Stir in the cauliflower florets and half of the cheddar cheese. Make sure everything is well combined.
Pour the mixture into the prepared baking dish. Sprinkle the rest of the cheddar cheese and the Parmesan cheese on top.
If desired, sprinkle paprika over the cheese for a little extra color and flavor.
Bake for 20-25 minutes, until the cheese is melted and bubbly.
Let the casserole rest for a few minutes before serving. Sprinkle with fresh parsley for garnish.
➡️ Be sure to try our Yellowfin Tuna Poke Recipe!
FAQ
Can I use a different kind of fish or meat instead of tuna?
Yes, you can substitute tuna with chicken, turkey, or salmon, if you prefer. The flavor will change slightly depending on your choice of protein. Make sure the meat is cooked before adding it to the casserole.
What can I use instead of cauliflower?
If you're not a fan of cauliflower, you could use broccoli or zucchini as a low-carb alternative. You could also try spaghetti squash or spiralized vegetables for a more noodle-like texture.
Can I make this dairy-free?
Absolutely! You can substitute the heavy cream with coconut cream and use dairy-free cheese alternatives. The result will still be creamy but keep in mind that the flavor may change slightly.
Can I freeze this casserole for later use?
Yes, you can. Make sure the casserole has cooled down before you freeze it. Divide it into portion sizes and store it in airtight containers. When ready to eat, thaw and reheat in the oven.
What if I don't have any heavy cream?
You can use a mixture of milk and butter, or a dairy-free alternative like almond milk. Keep in mind that these may change the texture and flavor of your casserole.
Can I add more vegetables to this casserole?
Feel free to add more low-carb veggies like spinach, bell peppers, or mushrooms. Just make sure to cook them first to remove excess water and prevent a soggy casserole.
Can I use pre-shredded cheese?
Pre-shredded cheese can be used, but I highly recommend shredding your own. Pre-shredded cheese often contains anti-caking agents that can affect the creaminess of your casserole.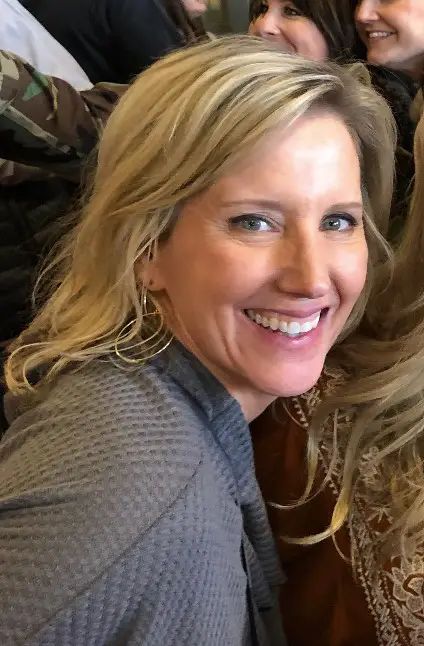 Claudia Faucher is a fitness trainer and lifestyle blogger, who recently started to pursue her other passions… Southern cooking and creating recipes.