Many Southern New Year's Day menus feature this Easy Southern Black-Eyed Pea Soup Recipe as a symbol of good luck and a symbol of prosperity. This tasty vegetable soup is super easy to make, very nutritious, and yes, amazingly delicious!
You will see southern black-eyed peas listed in a variety of ways. Some featured as hearty black-eyed pea soup and others as just a bowl of black-eyed peas.
With the soup recipe, more liquid and meat are included to produce a hearty soup.
Regardless of how you choose to prepare your black-eyed peas, they are great when served with white rice, cast iron skillet cornbread, collard greens, and chicken or beef dishes.
If you like your soup with a little kick, add a teaspoon of crushed red pepper.
Main Ingredients Needed
Simple Black-Eyed Pea Soup Recipe
This Black-Eyed Pea Soup recipe is delicious and easy to make. With this easy recipe, you can enjoy dairy-free, gluten-free, and flavor-packed food without worries.
Ingredients
1 pound dried black-eyed peas (16-ounce bag of dried peas)
5 slices thick-cut bacon
1 smoked ham hock (2 – 3 pounds)
2 tablespoons olive oil, extra-virgin
1 cup diced onion
1 can diced tomatoes
2 cups diced carrots
1 cup chopped celery
1½ cups frozen chopped collard greens defrosted
3 tsp garlic, minced
4 cups chicken broth, low-sodium
3 cups water
Salt and freshly ground black pepper
1 tsp crushed red pepper
1 bay leaf
Directions
Prior to cooking soup
Sort through the peas, pick out any debris, and rinse. Add dry black-eyed peas to a large pot with 5 cups of cold water. Let it set for 6 – 12 hours.
Preparing soup
After the peas have completed the soaking process, drain in a colander, rinse and place in the fridge.
Cook bacon strips in a large skillet over medium heat until crispy, 7 to 10 minutes.
Remove cooked bacon from the skillet and place it on a paper-lined plate to eliminate excess grease. Once cool, crumble the bacon and set aside.
Using the skillet for cooking the bacon strips and still containing grease, add olive oil to the skillet and return to medium heat.
Add onions, carrots, and celery and cook for 10 minutes or until tender.
Add collard greens and garlic and cook for 1 additional minute.
Transfer the cooked vegetables and spices to the large pot with water, chicken broth, ham hock, and crumbled bacon.
Bring the mixture to a boil over medium-high heat.
Reduce the heat to a simmer and cook covered for 2 hours.
Remove ham hock from pot and clean by removing skin and bone. Chop up ham meat and return to pot.
Add in drained black-eyed peas, stir, and let set for 15 minutes.
Serve and enjoy.
FAQ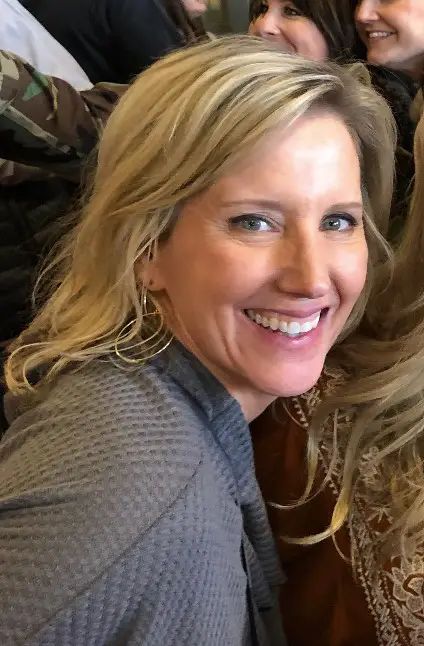 Claudia Faucher is a fitness trainer and lifestyle blogger, who recently started to pursue her other passions… Southern cooking and creating recipes.