If you've never tried strawberry pretzel salad, you're in for a delicious surprise! This tasty southern side dish does not contain lettuce or mayonnaise. Instead, it features fresh strawberries, cooled strawberry jello, a cream cheese layer, and whipped topping, on a pretzel layer!
This strawberry pretzel salad recipe is typically served alongside your entree but is equally capable of being a standalone favorite dessert as well.
The combination of salty and sweet, along with a whipped topping and cream cheese center produces unbelievable flavor.
Strawberry Jello Pretzel Salad Recipe
Ingredients
1 cup + 3 Tbsp granulated sugar
2 1/2 cup coarsely crushed pretzels
1 cup butter
8 ounces cream cheese, softened
6 oz box strawberry Jell-O
1 1/3 cups heavy whipping cream
1 tsp vanilla extract
1/4 cup powdered sugar
3 cups fresh strawberries, sliced
2 cups boiling water
Directions
Preheat oven to 400°. Crush pretzels using a resealable bag and place them in a small bowl.
Add 3 tbsps. sugar and melted butter and combine. Press the pretzel mixture evenly into a 13 x 9 pan. Bake at 400° for 6 minutes.
Once the pretzel crust has cooked, remove it from the oven and place it in the refrigerator to cool.
In a bowl, mix cream cheese with 1 cup of sugar. Beat on medium speed for 1 minute.
In a large bowl combine the heavy cream with the powdered sugar. Using a hand beater, blend on medium speed until starting to thicken – about 1 minute.
Add vanilla and increase speed to high, beating until stiff peaks form – about 2 minutes more.
Gently fold the whipped cream into the cream cheese mixture and pour over the cooled crust. Refrigerate to chill.
Mix 2 cups boiling water with the Jell-O, and stir to dissolve. Chill until firm.
Add fresh strawberries, stirring to mix.
Pour strawberry Jell-O topping over the cream cheese layer and refrigerate for at least an hour before serving.
What is pretzel salad made of?
There are layers of strawberry jello with fresh berries, cream cheese fluff, and crunchy pretzels in this sweet dessert "salad". This southern treat is delicious at potlucks or dinner parties.
Can you use frozen strawberries in strawberry pretzel salad?
Yes. Actually, frozen strawberries are preferred as they help to cool the sweet strawberry Jell-O mix when they are blended together.
Some strawberry jello salad tips
Patience is the key to success when preparing this recipe. There are three main steps to this recipe but here are a few jello salad tips that will help you perfect this pretzel dessert recipe.
Tip #1 – Don't overbake the pretzel crust
The crushed pretzel crust is very important to the success of this recipe. It provides the structure for dessert, but it often burned due to overbaking.
The baking time is only 6 minutes but at 400 degrees. Do not wander off. This cooks very quickly,
Tip #2 – Allow the pretzel crust to cool
Place the baking dish with pretzel crust in the refrigerator for 30 minutes before placing the whipped topping and cream cheese mixture on top of it.
Tip #3 – Allow the strawberry jello layer to cool
You will need to use hot water to dissolve the jello mixture, and then you'll need to add frozen strawberries to it. Allow this warm mixture to cool off, without setting up, before pouring it onto the cool whip and cream layer.
Perfect pretzel jello salad should have 3 distinct layers; the crushed pretzels bottom, a cream cheese fluff middle, and the strawberry jello layer on top. If your jello mixture is too hot, it will seep through the cream cheese fluff layer and into your pretzel crust.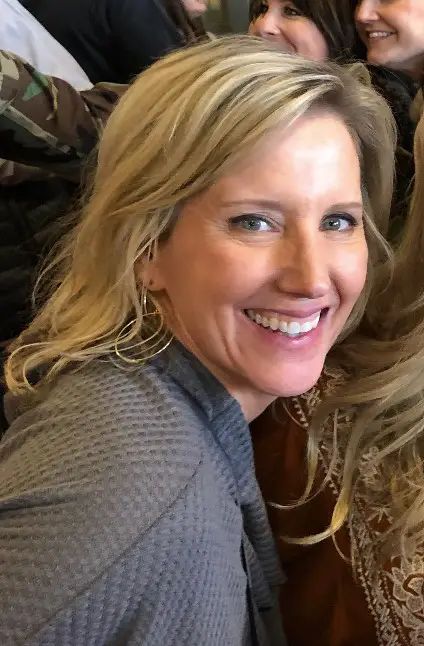 Claudia Faucher is a fitness trainer and lifestyle blogger, who recently started to pursue her other passions… Southern cooking and creating recipes.