This She Crab Soup Recipe is a popular dish in the South, especially in South and North Carolina. It's made with blue crab meat and a tomato-based broth, and it's traditionally served with oyster crackers on top.
The soup gets its name from the crabs that are used to make it: specifically, female blue crabs (which are also called "she" crabs). These are the same type of crabs that are used to make amazing crab cakes, though unlike crab cakes you don't need to steam them before you eat them. They're simply added to the soup and allowed to simmer until they're cooked through, which takes about 15 minutes.
The reason this dish is so popular is that it tastes so good! The combination of crabmeat and tomatoes creates a rich, flavorful broth that will warm you up on cold winter nights. And if you're not feeling too adventurous, you can always add some salt and pepper to taste instead of oyster crackers!
If you love crabs and soup, you will also want to see my corn and crab chowder recipe.
Why is it called she-crab soup?
The traditional way to make she-crab soup is using female crabs that are carrying eggs or crab roe. Since the majority of people are not able to buy crab roe and most seafood shops don't carry female crabs, today, she-crab soup is pretty close to a crab bisque recipe.
Main Ingredients Needed
Easy She Crab Soup
Ingredients
5 tbsp. unsalted butter
1 small white onion, chopped
1 celery stalk, chopped
2 cloves garlic, minced
3 tbsp. all-purpose flour
1/2 c. sherry
2 cups clam juice
2 cups of chicken stock
1 tsp. paprika
1 tsp. Old Bay seasoning
1 bay leaf 
1 cup heavy cream
1 lb. lump crabmeat
2 tbsp. fresh lemon juice
1/4 c. finely chopped chives
Directions
Place a large pot over medium heat. Add butter, onion, celery, garlic, and 1/2 teaspoon salt. Cook for 5 minutes to soften vegetables
Gently add flour to vegetables. Continuing to stir. Whisk in cooking sherry until the mixture thickens. Now add chicken stock and clam juice, paprika, bay leaf, and Old Bay seasoning. Cook until boiling, then reduce heat to low. Allow the ingredients to simmer for 15 minutes or until you see it is starting to thicken.
Slowly stir in heavy cream and half of the crabmeat for another 15 minutes. Finally, add lemon juice.
Spoon soup into bowls. Top each bowl with remaining crabmeat; sprinkle with chives.
➡️Also discover, "Can You Freeze She Crab Soup?"
---
FAQ
What type of crab should I use for this soup?
Blue crabs are traditionally used for She Crab Soup, but if they are not available, you can use other types of crab meat. Just make sure it's fresh and high-quality for the best flavor.
What can I substitute for the crab roe if I can't find any?
Crab roe can be difficult to find. If you can't find it, you can still make the soup with just crab meat. The soup will still be delicious, but it won't have the distinctive richness that the roe adds.
What can I serve with this soup?
She Crab Soup is often served as a starter, so it pairs well with a main course like grilled fish or steak. For a light lunch, serve it with a side salad and crusty bread.
Can I make this soup ahead of time?
Yes. Be sure to refrigerate it and reheat it gently over low heat. Don't let it boil as this can make the cream separate.
Can I freeze it?
It's not recommended to freeze this soup. The cream base can separate and change texture when thawed and reheated. It's best enjoyed fresh or stored in the refrigerator for a couple of days.
Can I use a different type of dairy instead of heavy cream?
If you prefer a lighter soup, you could use half-and-half or whole milk, but this will alter the texture and richness.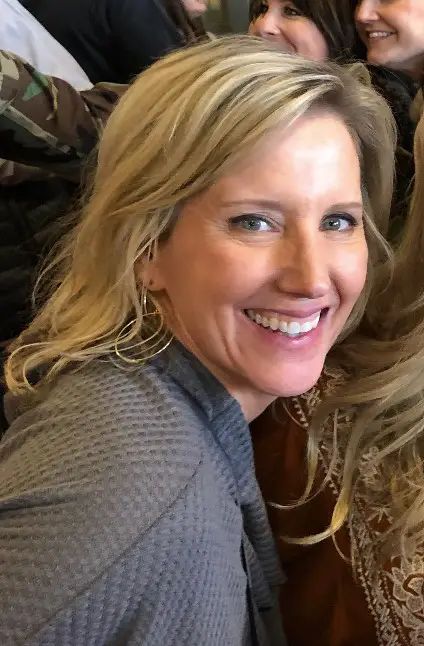 Claudia Faucher is a fitness trainer and lifestyle blogger, who recently started to pursue her other passions… Southern cooking and creating recipes.