This scrumptious Avocado Tuna Salad is not your everyday salad. It combines the rich, creamy texture of ripe avocados and the hearty flavor of tuna. We're adding in a handful of crunchy veggies and a zesty squeeze of lime for a pop of freshness. This tuna recipe is not only loaded with taste but it's also a powerhouse of nutrition. If you're looking for a light lunch or a healthy snack that doesn't compromise on flavor, you're in the right place! Let's dive in.
Avocado Tuna Salad Recipe
Ingredients
2 ripe avocados
10 oz of tuna steaks or 2 cans of tuna in water (5 oz. each), drained
1/2 small red onion, finely chopped
1 celery stalk, finely chopped
1 red bell pepper, finely chopped
1 jalapeno, seeds removed and finely chopped (optional, for a spicy kick)
2 tablespoons of fresh cilantro or parsley, finely chopped
Juice of 1/2 a lime
Salt and pepper to taste
Whole grain bread or lettuce leaves (for serving)
Directions
Halve the avocados and remove the pits. Scoop out a bit of the flesh in the center of each half to make room for the tuna salad. Save the scooped-out avocado for another use, or mash it and mix it into the tuna salad.
In a medium-sized bowl, combine the drained tuna, red onion, celery, red bell pepper, jalapeno, and cilantro or parsley.
Squeeze the lime juice over the tuna mixture. Stir well to combine.
Season the tuna salad with salt and pepper to taste.
Divide the tuna salad evenly among the avocado halves, filling the space where the pits were and mounding extra on top.
Serve the stuffed avocados immediately, or cover and refrigerate them for up to 1 day. They can be served as they are, or with whole grain bread or lettuce leaves for wrapping.
FAQ
What kind of tuna should I use?
I prefer the taste of freshly grilled tuna steaks for this recipe. However, you can use canned tuna as well. It's readily available and easy to use.
How can I make this recipe vegetarian?
You can swap the tuna for a can of chickpeas. Just rinse, drain, and mash them slightly before adding. You'll still get a good source of protein and a similar texture.
Is this recipe healthy?
Yes, it's very healthy! Avocados are full of good fats and fiber. Tuna is a lean protein. The veggies add vitamins and the lime juice gives a vitamin C boost.
How long does this recipe keep?
You can store the Avocado Tuna Salad in the fridge for up to 1 day. Cover it well to prevent the avocados from browning.
What can I serve with this salad?
You can serve it with whole-grain bread or lettuce leaves. It's also delicious on its own. It makes a perfect lunch or light dinner.
Can I add other ingredients?
Absolutely! Feel free to add other veggies like chopped cucumbers or tomatoes. You can also add some spices like cumin or chili flakes for an extra kick.
What if I don't like raw onion?
You can either omit the onion or substitute it with something else. Try adding chopped spring onions or chives for a milder flavor, or sauté the onions before adding them for a sweeter taste.
Can I use lemon instead of lime?
Yes, lemon can be used in place of lime. It will give a slightly different flavor, but will still provide the necessary acidity to balance the rich avocado and tuna.
Can I make this recipe spicy?
If you like a bit of heat, add some finely chopped jalapenos, or a dash of your favorite hot sauce. This will give the salad an exciting spicy kick.
I don't have cilantro. Can I use something else?
If you're not a fan of cilantro or don't have it on hand, you can use fresh parsley instead. Some people also like using fresh dill or basil in their tuna salad.
What's the best way to pit an avocado?
To safely pit an avocado, slice it lengthwise around the seed. Twist the two halves to separate. Carefully tap the pit with your knife so it sticks, then twist your knife to remove the pit. Always be careful not to cut your hand.
Can I freeze this recipe?
No, it's not recommended to freeze this Avocado Tuna Salad. Avocados do not freeze well. They will become mushy and discolored when thawed.
Similarly, fresh veggies will lose their crunch when freezing and thawing. This recipe is best enjoyed fresh, soon after it's made. If you need to store it, keep it in the refrigerator and consume it within a day for the best texture and flavor.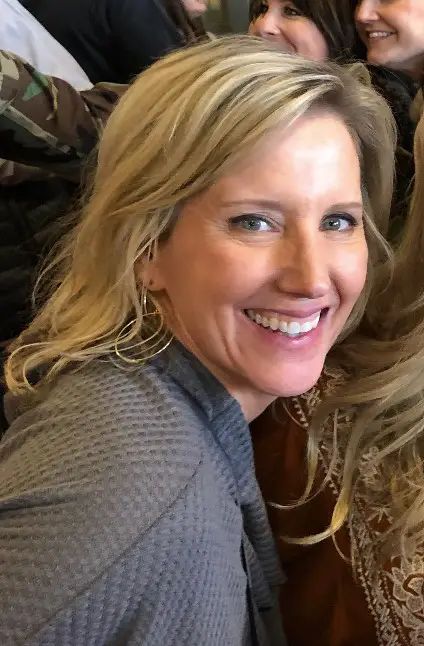 Claudia Faucher is a fitness trainer and lifestyle blogger, who recently started to pursue her other passions… Southern cooking and creating recipes.