When it comes to bluefish recipes, one of my favorites is smoked bluefish dip. If you love smoked fish with its pronounced flavors, you will want to try this one.
But to make smoked bluefish pâté, you need to have smoked bluefish. This recipe will show you have to make your own smoked bluefish in easy steps, so let's started.
Smoked bluefish recipes
If you enjoy smoking bluefish, there are several appetizers and side dish recipes you will want to check out:
Corn Chowder with Smoked Bluefish and Bacon
Smoked Bluefish Chowder
Smoked Bluefish Deviled Eggs
Smoked Bluefish Spread
About bluefish
Avid anglers can attest that bluefish are excellent fighting fish with extremely sharp teeth, that can sheer through your line instantly.
But while they are fun to catch, they are not considered prime-eating fish due to their oily taste when compared to striped bass or flounder.
Bluefish can be found throughout the world and are considered to be aggressive feeders.
If you have spent any time on the water fishing in the Atlantic Ocean or bays, seeing schools of bluefish chasing baitfish to the surface or even ashore is a common sight.
Where can you buy bluefish filets?
Since bluefish is not as popular as flounder, striped bass, salmon, or trout, you may have difficulty finding it in your grocer's freezer.
If you are lucky enough to live in an area with quality seafood markets, they should carry it.
Why you should make your own smoked bluefish
If you love to eat smoked fish, you understand how hard it is to find a quality smoked fish supply.
Making your own delicious smoked bluefish is fun to do, and easy to do.
Main Steps for Homemade Smoked Bluefish
BLUEFISH BRINE – Soak bluefish fillets in fish brine ( very salty water) for at least 6 hours
DRY – Remove fillets from the brine solution and let dry on a cooling rack at room temperature for 3 hours
SMOKE – Place fillets in a smoker or grill, along with soaked wood chips, at low heat for 3 hours
In just a bit, I will go into detail for each step listed above.
What ingredients do I need to smoke bluefish?
You can find slight variations to this recipe, but in general, you will need kosher salt, Old Bay seasoning (optional), brown sugar, lemon zest, black pepper, and soy sauce (optional).
And, of course, the bluefish fillets.
Let's get started!
Ingredients
2 pounds of bluefish fillets
1 cup kosher salt
3/4 cup brown sugar
Dash of lemon zest
Dash of ground black pepper
1/2 cup Old Bay seasoning
Soy sauce (optional)
Directions
Fish Brine Step
In a large glass bowl or mixing bowl, add 1 quart of water, 3/4 cup salt, 3/4 cup of brown sugar, a touch of lemon zest, and a little ground black pepper. [Note – You need just enough water to cover the fish, so your amount may vary slightly]
Stir brine ingredients until they are thoroughly mixed.
Add fish to bowl, cover with plastic, and refrigerate. Leave in brine 8-24 hours.
Your homemade gourmet fish brine adds flavor to your fillets as well as prevents them from drying out during the smoking process.
Drying Bluefish Step
Remove fillets from brine, pat dry, and place on a cooling rack, skin side down.
Sprinkle salt on fillets and let stand for 3 hours. This can be done at room temperature or refrigerated if you like.
The added salt will pull moisture from the fillets and leave them with a slight coating which gives the smoke a better surface to adhere to.
While you're waiting for the fillets to dry, soak a bowl of wood chips you'll use for the next step.
Smoking Process Step
Prior to the completion of the drying step, heat up your grill or smoker. If you don't have a smoker, you can use your grill instead. Place coals on one side of the grill, and fillets on the other end for indirect heating.
After bluefish fillets dry for 3 hours, place them in your smoker or on the cold end of your grill skin side up. The temperature should not be very high, and around 150 degrees.
You can apply additional seasonings to your fillets at this time. Sometimes, I brush on barbecue sauce or maple syrup along with red pepper flakes. Other times I leave them as is.
Place the bowl of wood chips over the hot side or over the coals, close the grill lid, and allow to smoke for 3 hours.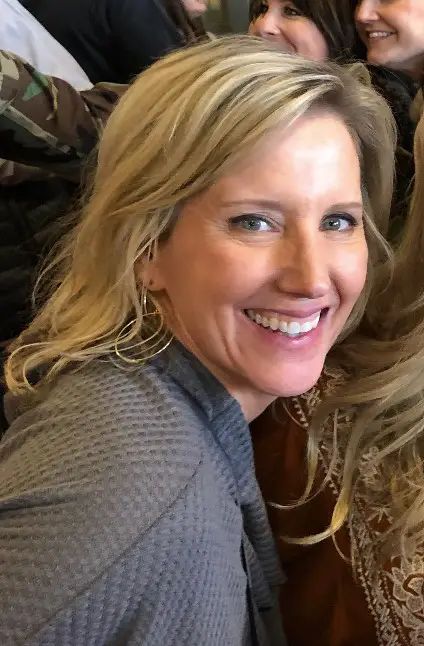 Claudia Faucher is a fitness trainer and lifestyle blogger, who recently started to pursue her other passions… Southern cooking and creating recipes.