This Crispy Beer Battered Rockfish Tacos With Slaw Recipe is a Carolina classic. They are delicious and crispy, and the beer-battered is a perfect complement to the spicy mayo. North Carolina is one of the best places to find rockfish. It has such a great flavor and texture, it's no wonder that it's so popular in Southern cuisine.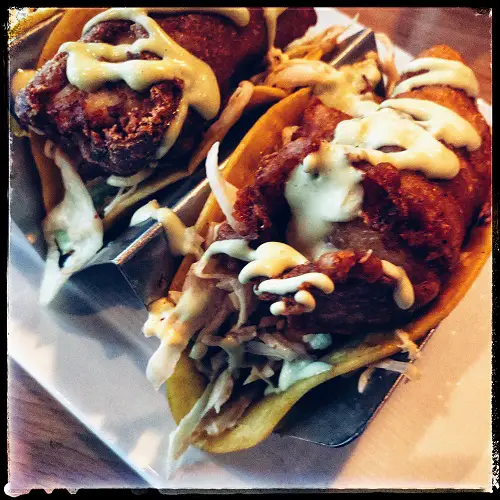 This dish is prepared like a fish taco with fried pieces of rockfish, Sriracha mayo, and cilantro. A Southern staple, this is an excellent appetizer or starter. I have to admit this recipe is one of my favorites!
About Rockfish
Rockfish or striped bass are unique in that they spend most of their lives living in salt water but migrate into freshwater rivers to spawn.
The striped bass prefers to spawn within the rocky rapids where rivers make the transition from the foothills to the relatively flat coastal areas. The Roanoke River is the major striped bass spawning river in North Carolina.
Rockfish has white, flaky meat with a very mild taste, that is great for recipes baked, grilled, or fried.
Description
This delicious recipe features deep-fried beer-battered rockfish fillets, served on a bed of cabbage slaw, and wrapped in a warm corn tortilla. To say this is incredible is quite an understatement!
While this recipe calls for the use of rockfish, if you don't have access to striped bass, any white fish will do.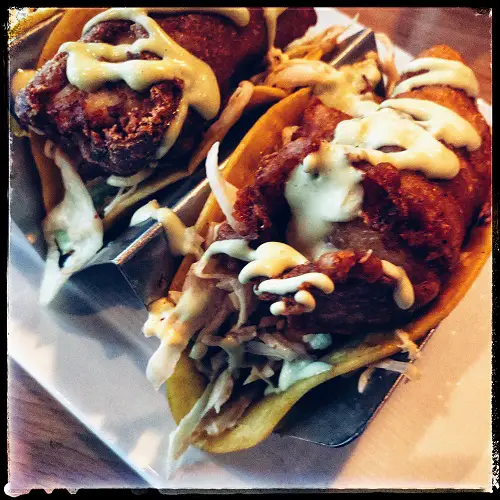 Crispy Beer Battered Rockfish Tacos With Slaw Recipe
Ingredients for Crispy Fish
1 cup all-purpose flour
1 tablespoon Old Bay seasoning
½ teaspoon baking powder
1 cup lager beer
Vegetable oil, for frying
1 lb fresh rockfish, sliced into 1-inch strips
For Coleslaw
½ head of green cabbage, finely shredded
½ medium red onion chopped fine
¼ cup fresh cilantro, chopped
2 Roma tomatoes, diced
1 small jalapeño, chopped or sliced thinly
2 tablespoons of fresh squeezed lime juice
salt, to taste
For Chipotle Mayo
1 cup mayonnaise
1 chipotle pepper in adobo sauce
1 clove garlic, minced
1 tablespoon lime juice
Directions
Prepare the cabbage slaw: Combine the cabbage, onion, tomato, cilantro, jalapeño, lime juice, and salt in a large bowl. Toss well, then set aside.
Make the crispy fish: In a large bowl, combine the flour, Old Bay, and baking powder. Add the beer and whisk until smooth. Let sit for 15 minutes.
Heat the vegetable oil in a large pot until it reaches 350°F.
Coat the rockfish in the batter, then transfer to the oil and fry until golden on the outside and cooked through for 5-7 minutes. Drain the fish on a wire rack set over a baking sheet lined with paper towels.
Make the avocado crema: Add the avocados, sour cream, lime juice, and salt to a blender and blend until smooth.
To assemble the tacos, add a bit of the cabbage slaw to a warmed tortilla. Top with a piece of fried fish, avocado crema, and sliced radish.
---
FAQ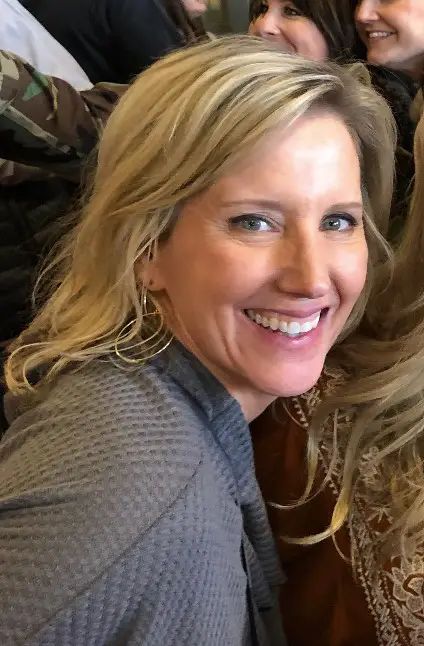 Claudia Faucher is a fitness trainer and lifestyle blogger, who recently started to pursue her other passions… Southern cooking and creating recipes.